Secret bank accounts, luxury chocolate, and old-fashioned yodel are things people associate with Switzerland. But the Swiss' greatest achievement is in their incredible watch industry.
Switzerland is arguably the undefeated champion when it comes to high-end chronograph watches. In fact, almost all the famous watch brands you have heard of are manufactured in this small Alpine country in the middle of Europe (although a few are made in other countries, such as France and Germany).
To give you an idea of just how great the top Swiss watch brands are, you need to know that world-class brands like Cartier, Swatch, Jaeger-LeCoultre, Zenith, and Raymond Weil didn't even qualify in our top-10 list! Yes, that's right. Only the best of the best earned a spot.
If you think we have ranked them in the completely wrong order, don't sweat it! This list is based on watches we like, and is by no means the absolute and objective truth (because it doesn't exist). Oh, one more thing while we're at it; if you're wondering what S.A. means, it's a type of corporation, and it stands for Société Anonyme.
Without further ado, here is our list of Swiss watch brands that will make you yodel!
1. Omega
Omega SA is a company with a long and amazing history. It was founded in 1848 by Louis Brandt, and has created wonderful timepieces ever since.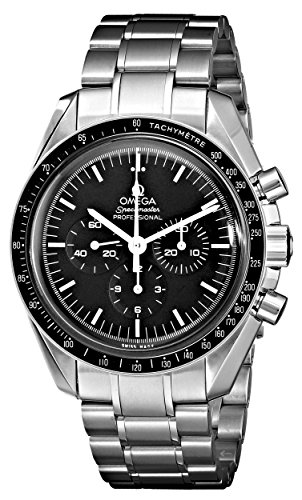 The two most popular models are the Speedmaster and the Seamaster. Omega has now become an internationally recognized brand, and for good reasons:
The first watch on the Moon, worn by astronaut Buzz Aldrin, was an Omega Speedmaster. The reason was that the National Aeronautics and Space Administration (NASA) selected Omega as their provider of watches.
James Bond wears an Omega watch since 1995.
The Olympic Games has used Omega watches since 1932.
Both British and American armed forces used Omega watches during World War 1.
Models usually cost a few thousand dollars which is expensive but not super expensive. Considering the incredibly high quality and the stylish design you get for your money, they are a great buy.
Take a minute and look at these gorgeous Omega timepieces!
2. Rolex
Although Rolex SA has lost a little bit of its former glory, it's still considered as one of the world's most prestigious watch brands. Wearing a Rolex signals that the bearer is rich and successful and has a taste for luxurious items.
Rolex SA was actually founded in England in 1905 – by Alfred Davis and Hans Wilsdorf – before moving its operations to Switzerland in 1919. Since then, Rolex has positioned itself as one of the best Swiss watch brands, if not the best.
The combination of extreme quality, a high price, and new inventions (such as the world's first waterproof wristwatch), has secured a reputation of luxury, quality, success, and adventure.
Prices are very high, but you get a watch that will last more than a lifetime, while preserving its value at the same time. A good investment!
If you're interested in seeing more models, check these bad boys out!
3. Patek Philippe
Patek Philippe & Co was founded in 1851 by Antoni Patek and Adrien Philippe – one Polish and one French watchmaker joining forces to create elegant watches of the highest quality. And so they did.
After innovations such as the perpetual calendar and the minute repeater, and a constant effort for perfection, Patek Philippe timepieces are now considered by connoisseurs to be among the very best in the entire industry.
Prices reflect their impeccable reputation with prices starting at $10,000 (ouch!). In fact, the most expensive watch ever sold at auction was manufactured by Patek Philippe. It was sold at Sotheby's in 2014 for a staggering $24 million!
If you want to see what their super-expensive timepieces look like, click here!
4. Longines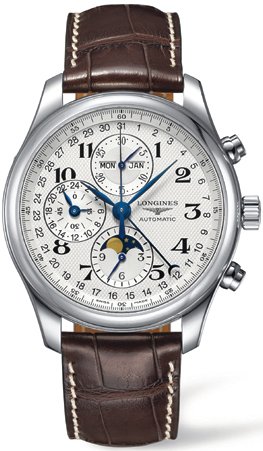 Compagnie des Montres Longines has a long and proud history. Founded already in 1832 by Auguste Agassiz, Longines is a well-known brand all around the globe. Especially in the world of sport where they have developed connections and cooperations with several different sports. It all started when they provided timekeeping for the first Olympic Games in 1896.
Although cheaper than most of its competitors on this list of Swiss watch brands, Longines has not compromised on the level of quality. Together with beautiful design, we consider Longines watches to be of very good value for money. Prices are in the $1,000 – $4,000 range. Affordable but elegant!
Take a look
, and decide which model is your favorite!
5. Tissot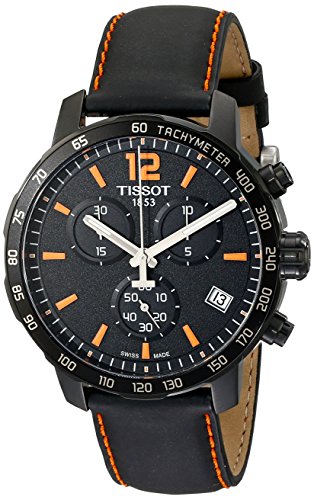 The story of Tissot SA started in 1853 when Charles-Félicien Tissot and his son Charles-Émile decided to set up shop in the small Swiss city of Le Locle. They got off to a great start by introducing the world's first mass-produced pocket watch right away.
Since then, Tissot has continued on its innovative path by for example experimenting with the use of different materials. They were the first to make a plastic watch, and has also created watches in wood and stone!
Being the official timekeeper for the world championships in ice hockey (along with a bunch of other sports as well), Tissot has worked hard to target athletes and sports lovers around the world.
With an average price tag of only a few hundred dollars, Tissot timepieces offer affordable quality for the wider audience.
This is what their models look like!
6. TAG Heuer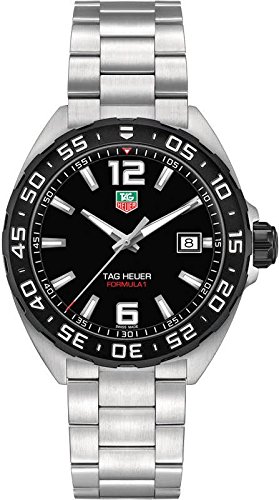 TAG Heuer SA began operations in 1865 under the name Uhrenmanufaktur Heuer AG, and received its current name TAG Heuer as late as 1985 when they were purchased by the TAG Group.
Although TAG Heuer is making eyewear and other fashion accessories, it's their timepieces that are the core of the business.
With its masculine design and close links to the world of sports – official timekeeper for three Olympic Games and for the Formula One world championships – TAG Heuer watches have their appeal to customers that are living an active lifestyle and with a desire for all things macho.
Price tags range from just under $1,000 to $4,000.
7. Breitling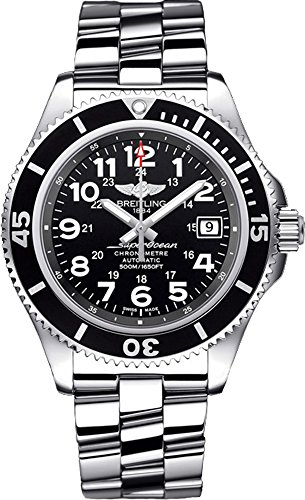 Breitling SA has targeted two special markets; aviation and diving. With features like large watch faces and robust all-mechanical mechanisms, Breitling is a top choice for anyone going flying or diving. They make tough and masculine timepieces that can withstand a whole lot of adventures and hardships.
So, where did it all begin? It all started in Grenchen (in Switzerland of course) in 1884 when Léon Breitling started his company.
The goal and intention was to produce chronographs and timers for the fields of science, sports and industry. Even today, 130 years later, Breitling only manufactures chronograph watches of the highest quality with every component made in-house.
If you are curious to see what their models look like, you can check them out here!
Prices are in the $3k-$10k range.
8. IWC
IWC  – International Watch Company Shaffhausen – is the only brand on this list that is settled in the eastern part of Switzerland. The reason is that the founder, American engineer Florentine Ariosto Jones, had trouble hiring watchmakers in the western part and therefore decided to start his operations in the eastern city of Shaffhausen (in 1868).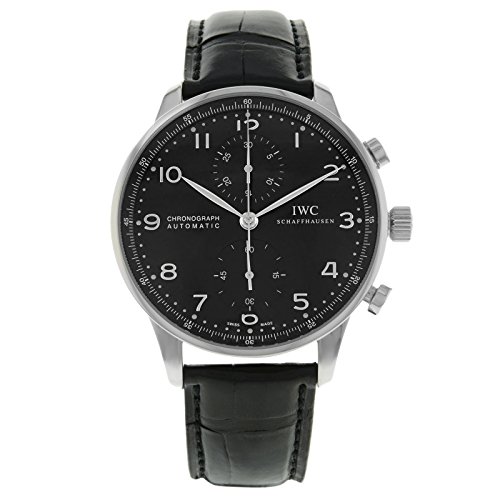 IWC makes very beautiful and elegant watches that look great together with a shirt and suit. Living after their motto – good, solid craftsmanship – IWC manufactures high-quality timepieces that truly can stand the test of time. Especially since they are intended to be used in boardrooms rather than in submarines and cockpits.
Prices are high with models going from $4k all the way up to $70k. A purchase should be seen as a long-term investment that you can enjoy for many years, and then sell or pass on to your kids when the time comes.
9. Audemars Piguet
Audemars Piguet is one of the most highly regarded Swiss watch brands with a worldwide reputation for extreme precision and quality. That's why luxury brands like Bulgari and Cartier buy their watches from Audemars Piguet and then put their own names on them.
Founded in 1875 by Jules Louis Audemars and Edward Auguste Piguet, the focus was to create complex timekeeping mechanisms of the highest quality. And that focus and passion has been passed on through generations of watchmakers, and is still the cornerstone of the Audemars Piguet company.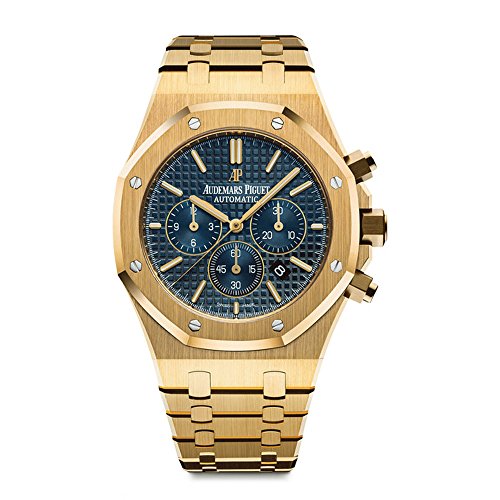 Buying one of their watches is not for everyone, because they are super expensive.
Prices start at around $10k for the cheapest models!
10. Rado
Modern and stylish design is what characterizes watches from Rado Watch Company. Not strange considering that Rado is by far the youngest of the brands on this list. It was founded in 1917 under the name Schlup Company, and it wasn't until 1957 that the brand Rado was created and used.
Rado created the first scratch-proof watch the world had seen in 1962, and has since continued to lead the industry toward unusual and exciting materials, such as ceramics and sapphire crystals.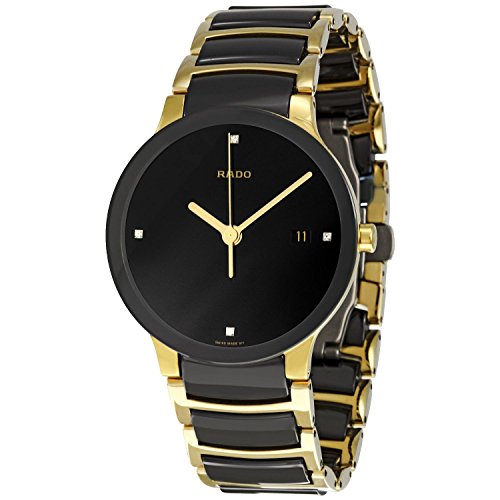 A Rado timepiece can be purchased for anywhere
from $700 up to many thousand of dollars
. Because of their cool and unique design, I think you get great value for money at that price. What do you think?