Once upon a time, America was dominating the watchmaking industry (along with the Swiss).
But since WW2, a steady decline has left the US far behind Switzerland in terms of both quality and number of watch brands.
The winds could be turning though, because in recent years, several new and exciting brands have started to emerge. We are aware of around 50 brands (there's a list at the end of the post). Some good and some bad.
Since we're most interested in the great ones, we decided to find and share the 10 best American watch brands:
Shinola
Shinola Detroit LLC is a relatively new brand on the American watch scene. It was founded in Detroit, Michigan, in 2011 by Tom Kartsotis. It's now owned by Bedrock Brands and headquartered in Detroit.
Shinola is a lifestyle brand with a somewhat diverse range of products. Watches, jewelry, leather goods, and bicycles! That's not a product mix you see every day…
There are six series of analog timepieces for men and five series for women. Parts are sourced overseas, but design and assembly are done in the US with the help of a partnership with Swiss supplier Ronda AG.
Timepieces are available at a $500 to $1300 price range, and all of them come with a limited lifetime guarantee.
The most advanced and expensive Shinola watch is The Rambler, which has both chronograph and tachymeter functions.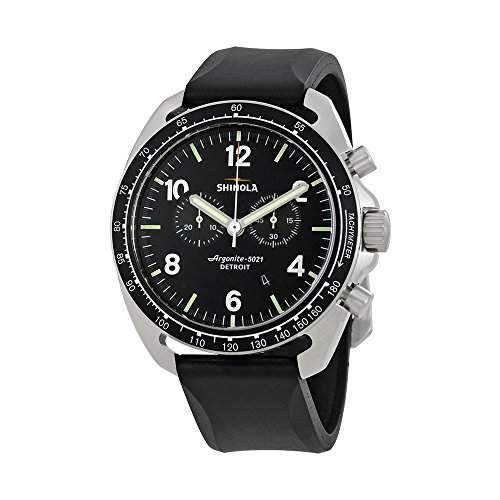 Timex
Timex Group USA Inc. has a long history and tradition of watchmaking. It was founded in Waterbury, Connecticut, in 1854 (as the Waterbury Clock Company).
Timex has had Dutch owners since 2008, but headquarters are located in Middlebury, Connecticut.
Timex makes analog and digital watches at a very affordable price point. And with ten collections in the product line, there are plenty of cool and practical timepieces to choose from for both men and women.
The modern classic Timex Ironman is a great tactical watch that a lot of US soldiers use. It's cheap, functional, and rugged.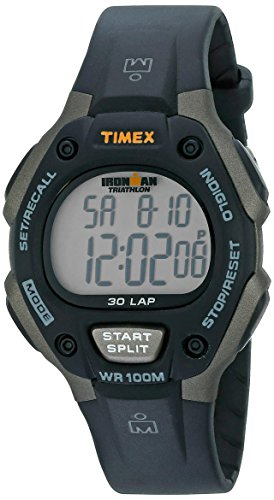 Luminox
Luminox was founded in 1989 by Barry Cohen and Richard Timbo. The idea was to make high-quality sports watches equipped with outstanding tritium luminescence technology.
Every Luminox timepiece is made in Switzerland, but headquarters are in San Rafael, California.
By creating rugged, water resistant, and reliable watches that are readable for many years in complete darkness, Luminox has been the choice of many of the world's elite military forces, including the legendary US Navy SEALs.
There are four series of Luminox timepieces; Sea, Air, Land, and Space. Each series contains a wide variey of models.
This is a highly regarded Luminox Dive Chronograph: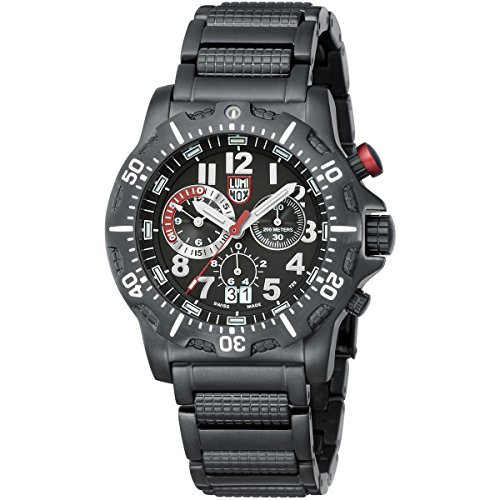 Weiss
Cameron Weiss founded the Weiss Watch Company in Los Angeles in 2013. Cameron wanted to resurrect the almost dead American watchmaking industry.
Although Weiss sources some of the parts from Switzerland, every timepiece is designed and handcrafted to a high standard in Los Angeles. Even the movements are made in-house. And the goal is to continuously replace Swiss parts with American parts until 100% of the finished product is made in the USA.
Prices start at $950.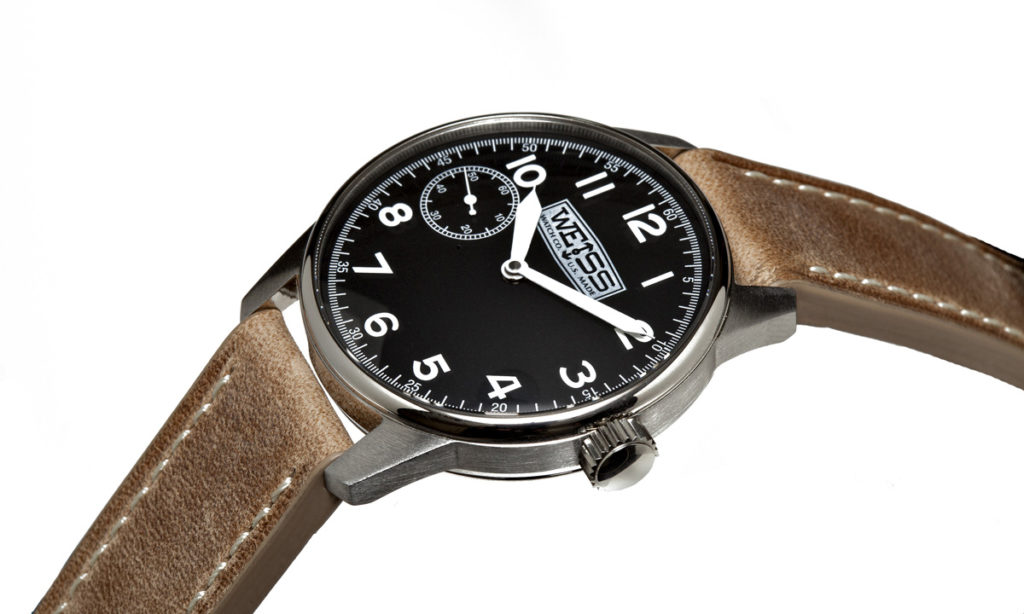 Kobold
Kobold was founded in Pittsburgh by Michael Kobold. What started as a hobby and a project at university, turned into a real business in 1998.
Business grew steadily, and in 2006, Kobold started assembling their watches in the US. Since then, an increasing percentage of the manufacturing is done in-house.
Kobold is focused on making high-performance analog timepieces for polar explorers, divers, astronauts, and the like.
Prices are steep ($2000+).
Oh, and they make knives too…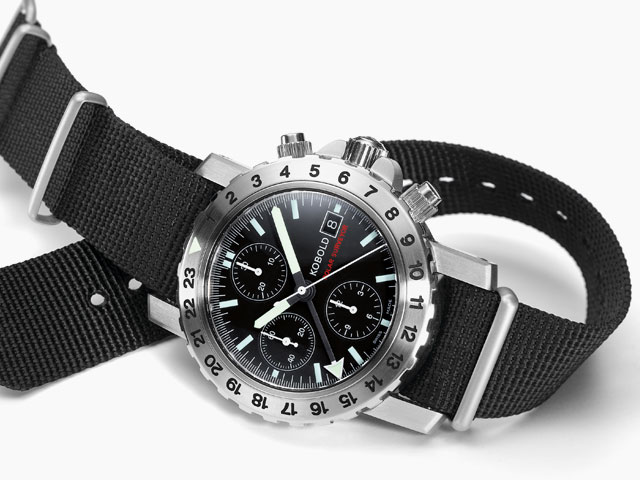 Hager
Hager Watches was launched in Hagerstown, Maryland, in 2009 by watch collector Pierre "Pete" Brown. His goal was to create affordable high-quality watches with automatic movements.
Hager sources components from Japan, Switzerland, and China, and then assembles the timepieces in the US. They are dead serious about quality and performance, as this quote shows:
Materials matter, and they can make the difference between a watch you wear for now and a watch you own forever.
At present, there are four Hager collections; Aquamariner, Commando Professional, GMT Traveler, and Flieger.
All four are available in a few different colors, and they have automatic movements, sapphire crystal, and a water resistance of 100m+.
Prices are in the $450-$700 range, which I think is great value for money.
Here's the Hager Aquamariner: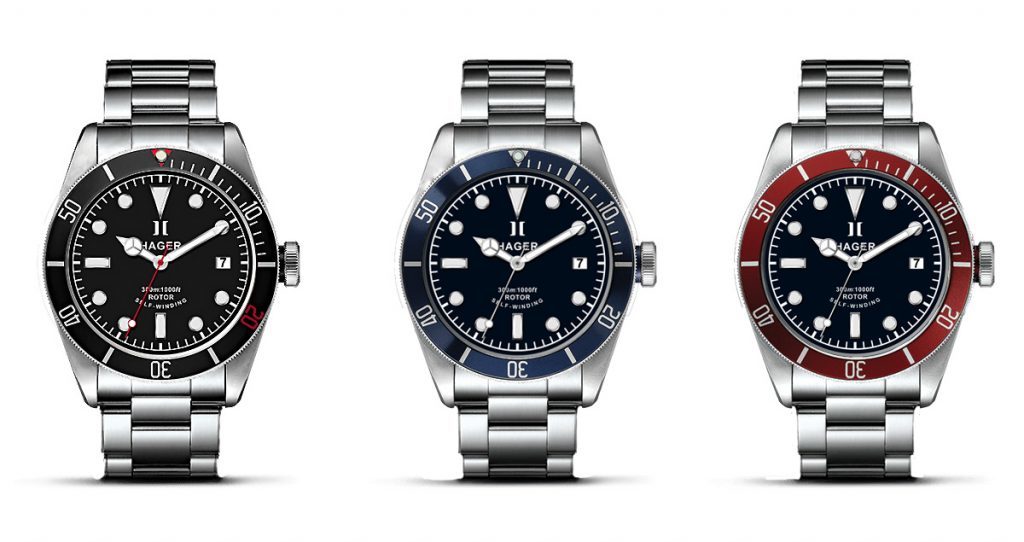 RGM
Swiss-trained watchmaker Roland G. Murphy founded RGM Watch Company in 1992 in the small town of Mount Joy, Pennsylvania.
RGM makes handcrafted high-quality wristwatches with analog displays and in-house mechanical movements. They have so far managed to construct three movements of their own.
RGM watches are very expensive. Expekt your wallet to get $2500+ lighter. The most expensive model, RGM Pennsylvania Tourbillon (image), costs $95k in the stainless steel edition. Ouch!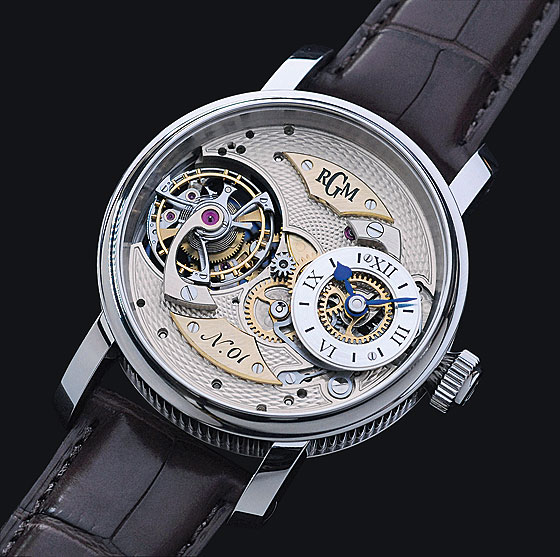 Oak & Oscar
Chicago-based micro brand Oak & Oscar was founded in 2015 by Chase Fancher.
Components and materials are sourced overseas, but the watches are designed and assembled in the US.
So far, Oak & Oscar has released two models; The Sandford, and The Burnham. Both are analog vintage-looking wristwatches with automatic movements and leather straps.
Both models are limited editions, 300 pieces each. The Burnham (released 2015) is sold out, but The Sandford is still available (if you have $1850 to spare):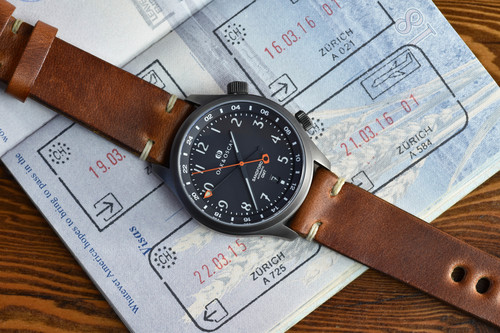 Padron
Leo Padron started Padron Watch Company LLC in 2011 with the goal of creating durable and eye-catching timepieces.
Just like most American brands, parts and materials are sourced globally, but the watches are designed and assembled domestically. In Padron's case, it's in Minneapolis where the magic happens.
Padron have five models in the line-up; Hennepin, Hennepin Noir, Selby, Selby Noir, and Vuelta. All five have 316L stainless steel casings, scratch-resistant sapphire crystal, and a modern and clean design.
If you're eager to buy a Padron timepiece, expect to invest $500 – $800 of your hard-earned cash.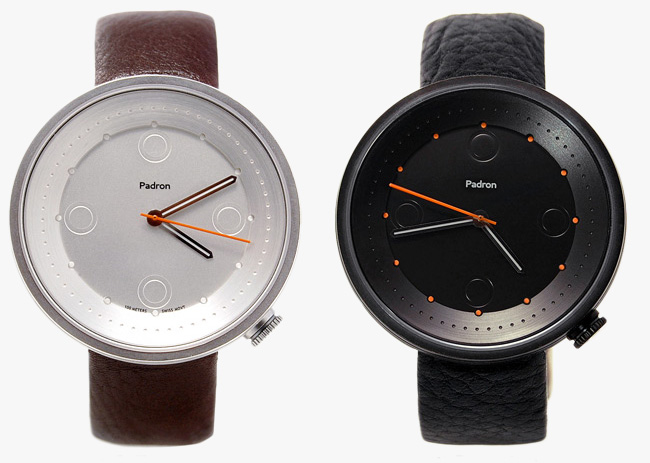 Niall
Michael Wilson founded Niall in 2012 in Kansas City, Missouri. The idea and goal was to build an American luxury watch brand.
After recruiting Swiss watchmaker Dominik Maerki, Niall has produced two series of men's wristwatches (and a couple of clocks); the classic GMT, and the bold One Series.
The watches are manufactured in USA, with only a few components purchased overseas (Swiss movements for example). Quality is high, and so is the price ($4k).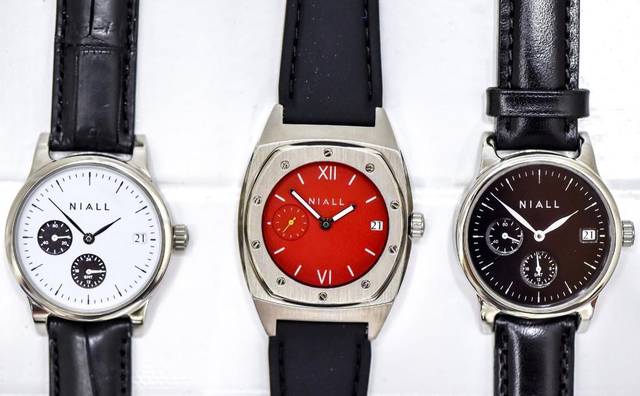 List of American Watch Brands
Here is our list of all the US-based watch brands we are familiar with (in no particular order).
If you know of any other, please let me know, and I will add it to the list.
Bulova
Waltham
Hager
RGM
Brathwait (also counted as a Norwegian brand)
Devon
Kobold
Oak & Oscar
Shinola
Fossil
Weiss Watch Company
Detroit watch company
Martenaro
MKII
Niall
Padron watch co
Smith & Bradley
Vortic
Filson
Keaton Myrick
Minuteman
Throne Watches
Wilson Watch Works
Dueber
Hampden Watches
Allurez
Anstead
Xetum
LUM-TEC
Timex
Android USA
Chris Aire
Curtis & Co
C.T. Scuderia
David Yurman
Deep Blue
Equipe
Harry Winston
Ice Link
Jacob & Co
Jorg Gray
Luminox
Maitres du Temps
James Caird Timepieces
SISU