When I think of Scotland I think of whiskey, bagpipes, and the Loch Ness monster (oh, what a cliché!).
What is more interesting though, is to explore the 6 Scottish watch brands that has popped up in just a few short years. They're quite intriguing, and remind me of the watch scene in Ireland.
Dalvey
The only brand that's not completely new is Dalvey. The origins of Grants of Dalvey Ltd goes back to 1897 when Duncan MacRae – musical instrument factory (bagpipes!) – was founded.
The company was acquired in the 1970s by deerstalker Sir Patrick Grant, who breathed new life into the company.
Now based in the small town of Alness, Dalvey has evolved into a men's clothing and accessories brand that makes a diverse range of timepieces. Everything from wrist and pocket watches, to desk and travel clocks.
The watches come in a variety of styles, or as Dalvey puts it:
some are slim and discreet, others are more assertive; some have been designed with clean simplicity in mind, others showcase complex technical functionality.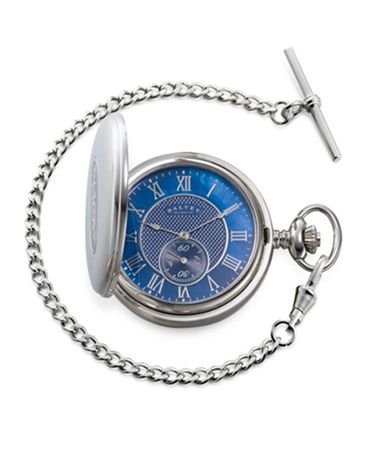 Paulin
Paulin Watches Ltd was launched by three sisters in Glasgow in 2014. The idea and goal was to create affordable high-quality quartz watches that were entirely made in Britain.
In two years, the Paulin sisters have come a long way, but not all the way. The watches are designed and assembled in Scotland, but the components and materials are purchased from all over the world.
At present, there are two collections of minimalist wristwatches; the C201 chronograph (available in 10 different models and editions), and the Commuter (also in 10 configurations).
A Paulin timepiece comes with a Japanese Miyota quartz movement, mineral or sapphire glass (depending on model), and a leather strap.
Prices are £180 – £250.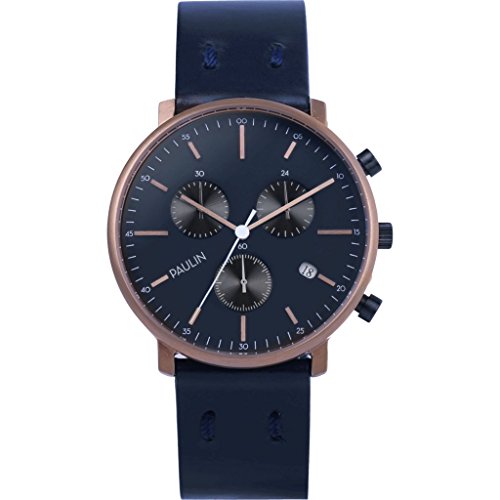 Instrmnt
Another Glasgow based brand is Instrmnt Ltd. It was launched by Pete Sunderland, Ross Baynham and Thomas Potter through a Kickstarter campaign in 2014.
The goal is to make utilitarian high-quality timepieces with a minimalist design.
Two series (both unisex) are currently available; Instrmnt 01, and Instrmnt 02. They come with Swiss Ronda movements, steel casings, and leather straps.
An Instrmnt watch costs $280.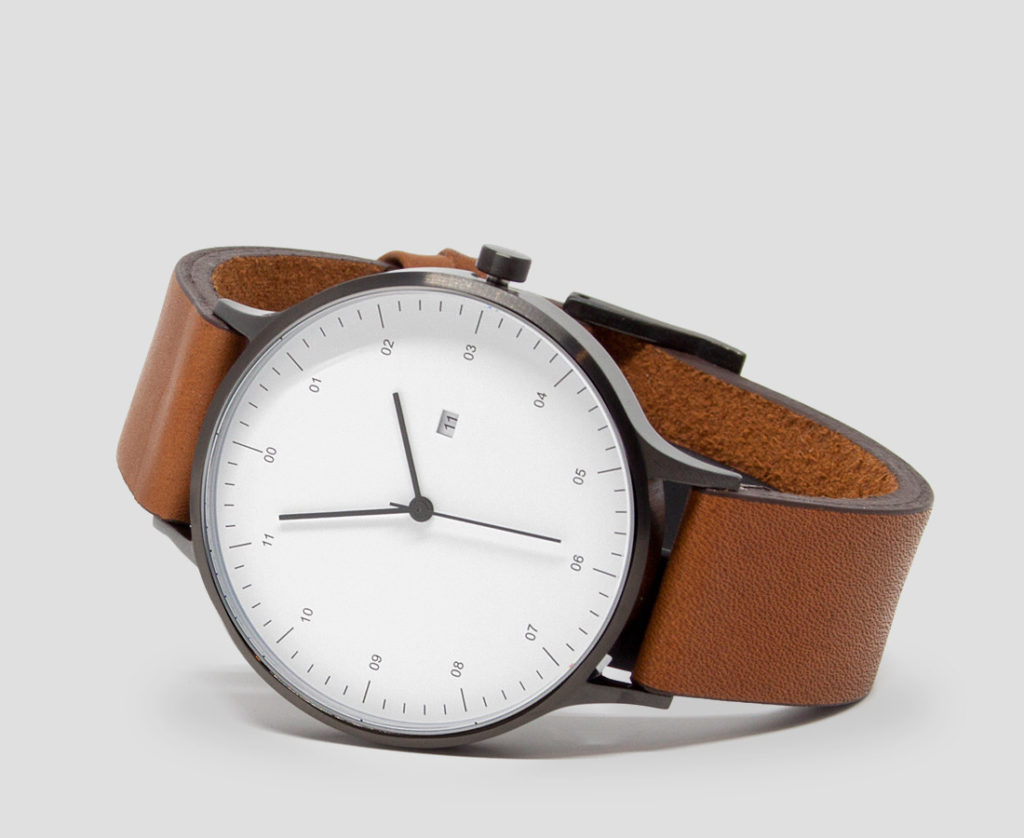 Nomad
Nomad Watches Ltd was founded in Glasgow in 2015 by husband and wife Kelsey and Alan Moore.
Having been in the watch industry for several years, and not finding the perfect timepiece, they decided to create it themselves. A watch with a clean and modern design.
Nomad released the first collection, Mòltair, in 2015. Price is £185.
The second collection, Line, is being launched with the help of a successful Kickstarter campaign. It's scheduled for a full launch in December 2016.
Both collections are designed by Samuel Wilkinson. This is the Mòltair: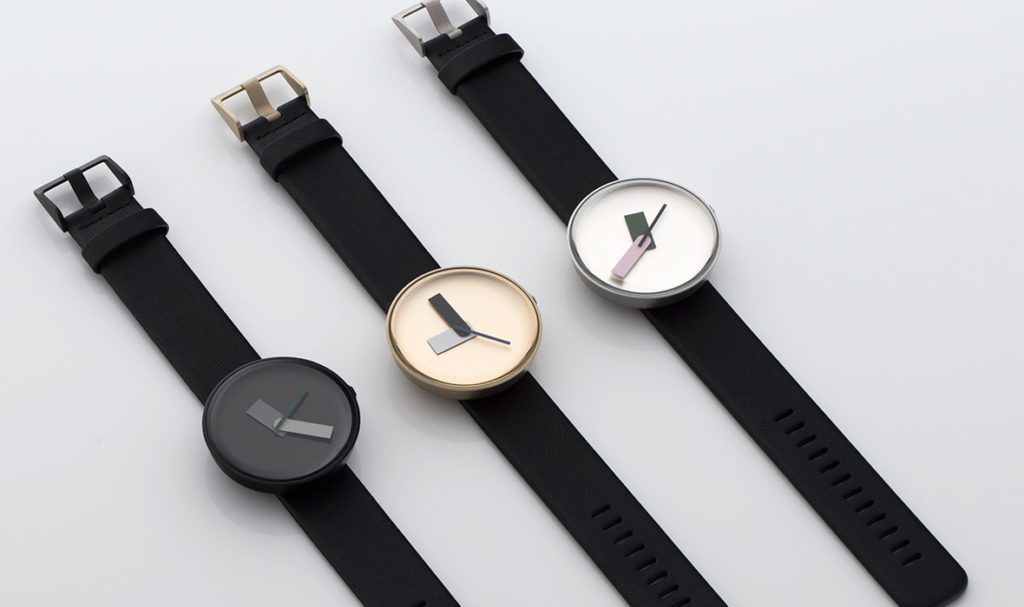 Kartel
Kartel Scotland Ltd was founded by Robert Morrison. Kartel is based in Dundee, and makes classic, elegant and affordable timepieces.
The guys at Kartel has supposedly only one goal:
To create the modern classic gents watch.
Kartel currently has five collections of unisex watches to choose from; Kendrick, Tarbert, Haig, Lewis and Hume.
All five are analog minimalist watches with a 40 mm stainless steel case and a quartz movement. They are practically the same watch, except for variations in color, straps, and date function. Prices go from €70 to €125.
Apparently Kartel watches are more for style than function, because they are only splashproof (3 atm).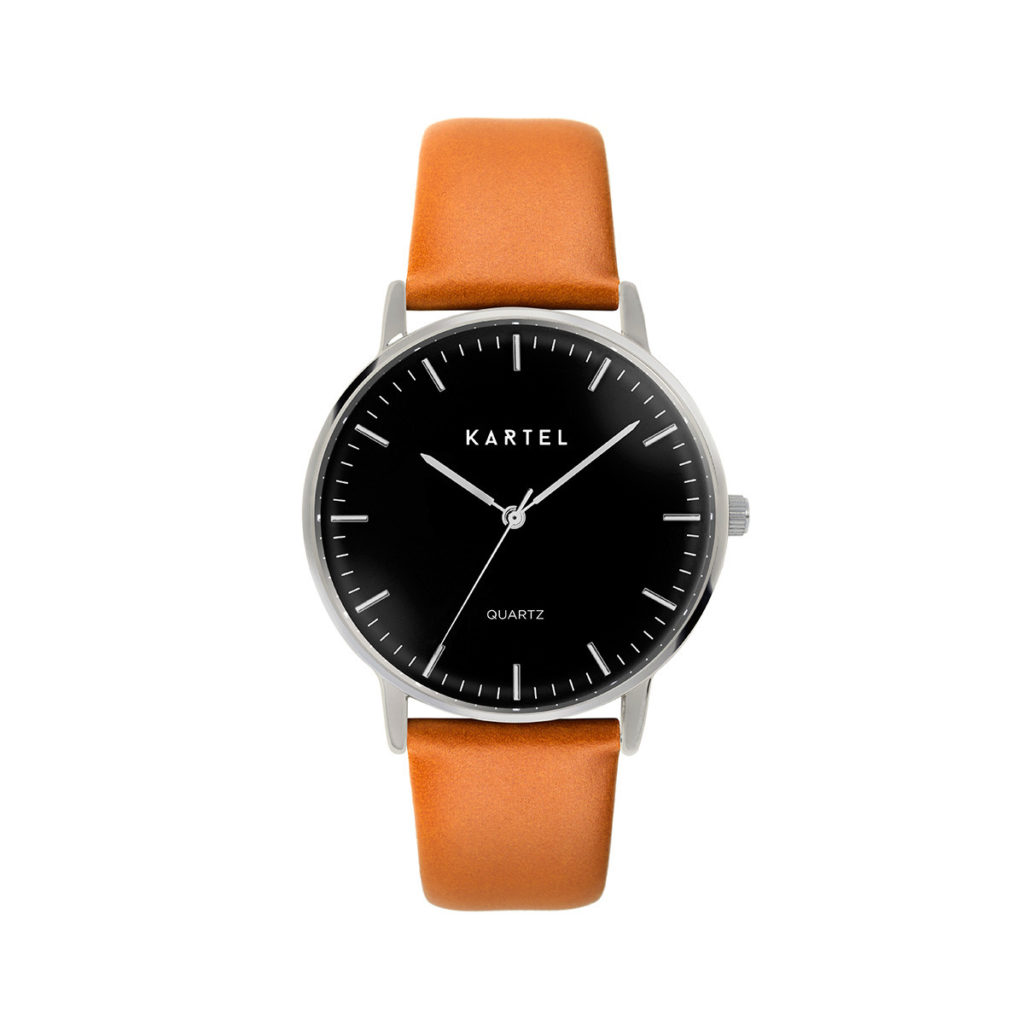 Breo
Breo was founded in 2008 by Robert Morrison (the man behind Kartel), and is now owned by Kartel Scotland Ltd and based in Dundee.
Breo makes men's and women's wristwatches, and sunglasses.
There are eight collections of watches, three digital and five analog. All collections are cheap and uninspiring, with prices between £5 and £45.