Everyone knows about the superb quality offered by Swiss watches. But few know that you can find watches of equal standard across the border, in Germany.
In recent decades, many German watch companies have seen a renaissance with new inventions, new designs and regained popularity. Today there are almost one hundred German watch brands on the market, as you can see here.
Bear in mind though, that some of the listed brands don't do the manufacturing themselves but instead import their collection from other countries (such as China).
If you want a list of watch brands that actually manufacture their watches, this is for you.
From that long list, we picked out our favorite brands and created a list of the Top 9 German Watch Brands:
1. A. Lange & Söhne
A. Lange & Söhne makes watches of very high quality, comparable to the absolute best brands in the world.
Gold and platinum are the only metals used, and the attention to detail during manufacture is astounding. Being a horologist's wet dream, these watches can cost up to $100 000! Needless to say, it's one of the world's most expensive watch brands.
Founded by Ferdinand A. Lange in 1845, the company thrived for a long time. But one hundred years later when WW2 ended, as the company was located in the small east German town of Glashütte, they were forced to close after the new communist government expropriated their assets.
It wasn't until after the collapse of communist system that A. Lange & Söhne was reborn by the founder's grandson Walter Lange. After 4 years of work and preparation, they introduced a new range of watches in 1994 that set the stage for success.
>> Check out A.Lange & Söhne watches! <<
2. Glashütte Original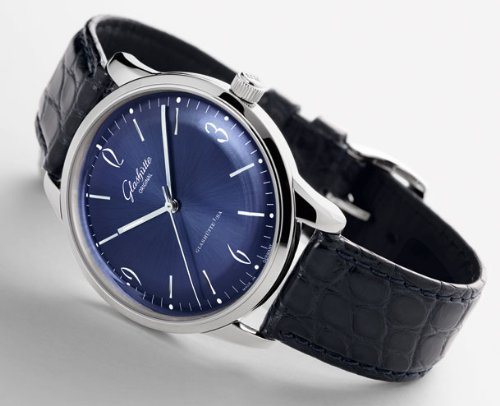 Glashütte Original (or GO) is also located in the small town of Glashütte (in what has to be considered the watchmaking capital of Germany). Although owned by the Swatch Group, the Swiss owners have let the people at GO run their own business. And they sure know how to run a watch business!
GO is today an innovative and well-respected company that makes robust sports watches as well as elegant dress watches inspired by the 1960s (like the one in the picture).
>> Check out Glashütte watches! <<
3. UTS München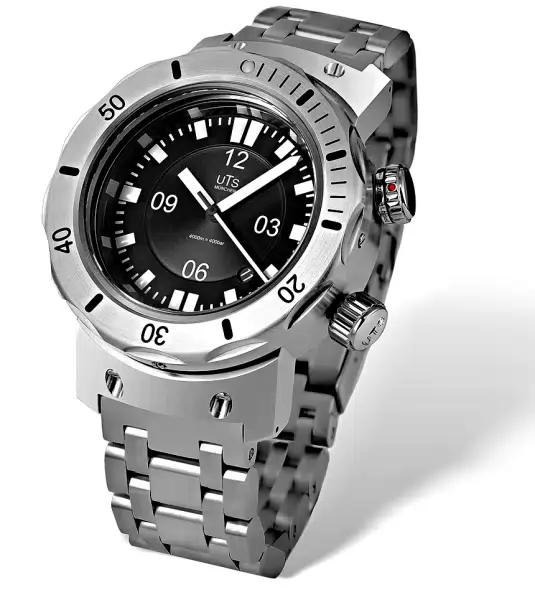 UTS München is a small manufacturer specialized in making great mechanical dive watches. Founded in 1999 by engineer Nicolaus Spinner, UTS has won the respect of consumers as well as competitors for their high precision watches.
Durable, tough and robust are some of the words that best describe UTS. If you want a handmade diver's watch of high quality, look no further. Their premium model is actually waterproof down to 3000 meters depth! Now that says a lot…
Since Nicolaus only makes a few hundred timepieces every year (yes, he makes every single one himself!), wearing a UTS also brings a certain amount of exclusivity.
4. NOMOS Glashütte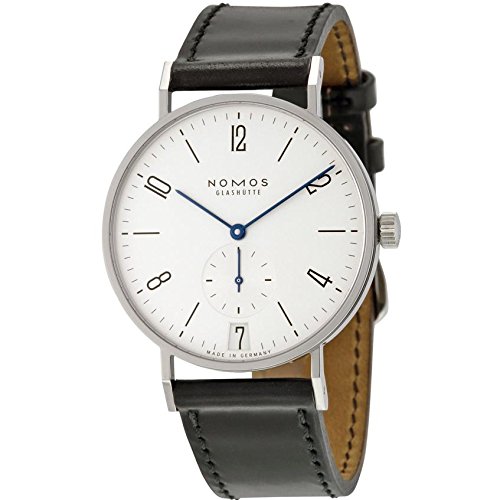 NOMOS is yet another one of those watchmakers located in the town of Glashütte (where people's hearts are rumored to go "tick-tock").
NOMOS watches are characterized by a simple and minimalistic design, displaying only the time.
They produce 100% of their products in-house, meaning no parts imported and everything done by themselves. Quite impressive!
>> More NOMOS watches <<
5. MeisterSinger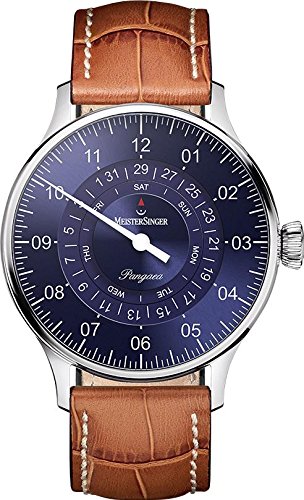 MeisterSinger isn't your ordinary type of watchmaker. Right from the start in 2001, founder and designer Manfred Brassler decided to move away from the increasingly complex watches being sold by his competitors.
Instead he chose to go back to the basics. Simple time measuring instruments made of high quality and sold at an affordable price. That was his vision.
More than 10 years later, MeisterSinger is perhaps most famous for their single-hand watch. Yes, you heard me! It only uses one pointer to display time, just like the primordial time measuring devices like the sundial or the hourglass. As it only shows time in five-minute increments, it's only suitable for people with a relaxed approach to time.
>> Meistersinger watches for sale <<
6. Stowa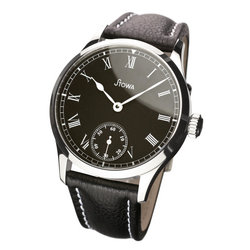 Stowa was founded in 1927 by Walter Storz. Back in the day, Stowa produced a German military watch for both the marine and the Luftwaffe.
Today they have made updated versions of those early military models, with a beautiful retro style.
If you don't like them, don't worry! They have a wide range of different timepieces to choose from. We especially like the model in the picture, called Marine Original, which is based on an old German pocket watch.
7. Sinn
Sinn manufactures the toughest and most durable watches you could possible find. If you want to be able to keep track of time after surviving a nuclear war or the apocalypse, this is the brand for you! It's no wonder that Sinn is a favorite among both adventurers and the military.
They use a long range of clever innovations to make their watches practically indestructible. As examples of their ingenuity, they use submarine steel to build the case! And to prevent moist from getting inside, they inject Argon gas in the case.
You get the idea. If you want a timepiece that survives the end of time, choose Sinn!
A further proof of Sinn's solid reputation is that other companies, like french watchmaker Lip, have chosen to partner up with them.
8. Mühle Glashütte
Mühle Glashütte was founded in 1869 and it's now the fifth generation of the Mühle family that is running the company.
As you can tell by the name, this is yet another watchmaker from that little town of Glashütte. These people's hearts go "tick-tock", remember?
Mühle Glashütte not only makes wristwatches (sports, nautical and classic timepieces), but nautical instruments and marine time systems as well. Almost all of their products have a clear marine or nautical connection.
>> Check out Muhle Glashütte watches! <<
9. Damasko
Ever since founder Konrad Damasko in 1994 set out to create a mechanical watch that would require very little maintenance, Damasko has had a clear focus on making highly durable and robust watches.
By using super-hardened steel cases, nano-technology based coatings and several other clever innovations, Damasko has really set the standard for what a durable watch is. German engineering has always had a good reputation, and Konrad Damasko has done everything right to keep it that way.
Today, Damasko has a wide variety of timepieces and accessories for sale.
That's it!
Congratulations, you made it all the way! 🙂
These exclusively selected 9 german watch brands in the list are are all made with super high quality in mind. So even the brands at the bottom of the list really are German engineering at its best. Choose anyone of them and you won't be disappointed.
Thanks!