Are you looking for beautiful and unique watches?
Look beyond the beaten track of Swiss watches, and discover the elegance and sophistication of French timepieces!
Largely unknown to the masses, but highly appreciated by connoisseurs. Have a look at the top 10 french watch brands!
Click on the images for more information.
1. CARTIER
Cartier is a brand that oozes luxury and timeless elegance. Although they made the world's first wristwatch, Cartier of today is much more famous for the high quality and very high price (almost among the world's 10 priciest watch brands) on their jewelry and watches.
Founded in 1847 by Louis-Francois Cartier, Societe Cartier is one of the oldest french watch companies. It has been a family business for more than 100 years but is now a multinational company with stores in 125 countries.
Buying a Cartier timepiece will not only give the satisfaction of having a piece of art on your wrist, but it will probably also be a great investment for generations to come. If you can afford it, buy it!
>> Check out Cartier watches! <<
2. DIOR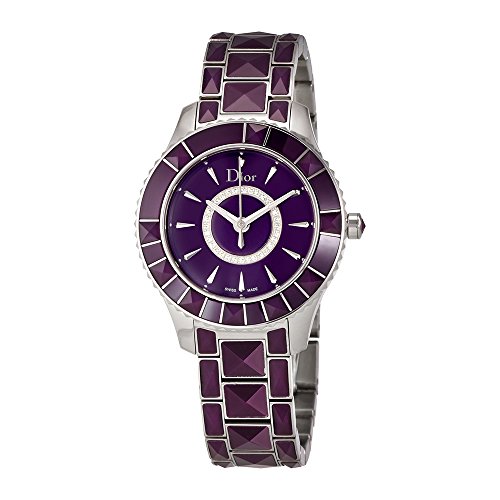 Dior, or rather Christian Dior S.A., is a company that sells luxury goods such as jewelry, fragrance and fashion accessories. They also design and sell watches. Beautiful and expensive ones.
Founded in 1946 (by french designer Christian Dior), Dior now operate all around the world with one of the strongest brands in their market niche (competing with companies like Gucci, Prada and Chanel).
But it wasn't until 1975 that horology became a part of the company. Today they design and sell watches for both men and women.
>> Check out Dior watches! <<
3. CHANEL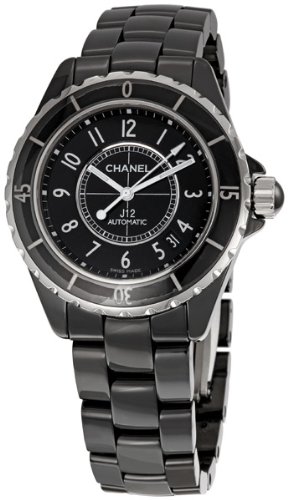 Chanel is a maker and seller of luxury goods and haute couture. It was founded in 1909 by the famous Coco Chanel (her real first name was actually Gabrielle) and has since reached a world renown for beauty and elegance.
With current yearly revenues of more than 6 billion euros, I think it's safe to say that Chanel are making products people are willing to pay a lot of money for.
Although introduced as late as 1975, Chanel wristwatches have really been received well by the customers. Popularity keeps increasing, and to no ones surprise.
>> Check out Chanel watches! <<
4. ALAIN SILBERSTEIN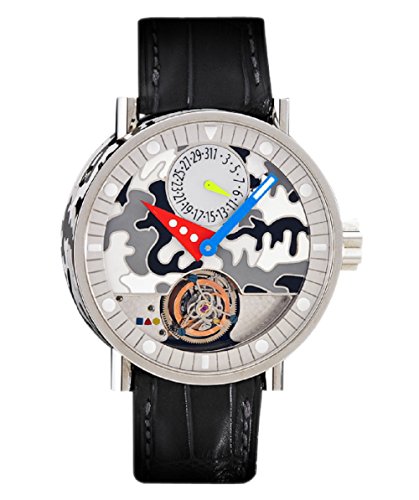 Alain Silberstein is small designer and manufacturer that creates very different looking watches. They are playful pieces of art just as much as high quality timepieces.
Don't believe me? Just look at the picture on the right! Granted not everyone likes them, but for the right person, an Alain Silberstein watch on the wrist would be the perfect accessory.
Before you run off to buy one, be prepared to dig deep in your wallet. Prices start at around $5000! But if you are a big spender with a young and artistic mind, go for it! People will either love it or hate it.
5. MICHEL HERBELIN

In 1947, a young clockmaker by the name of Michel Herbelin started his own watch brand in the small town of Charquemont. He did it with the ambitious goal of rising above the quality and precision of the rest of the french watchmaking industry. And so he did!
Today some 67 years later Herbelin is a well established brand with a wide range of timepieces for sale, aimed at both men and women. And it's still run by the Herbelin family with three generations working side by side! Not so common in today's world of huge multinational corporations.
>> Michel Herbelin watches for sale <<
6. YONGER & BRESSON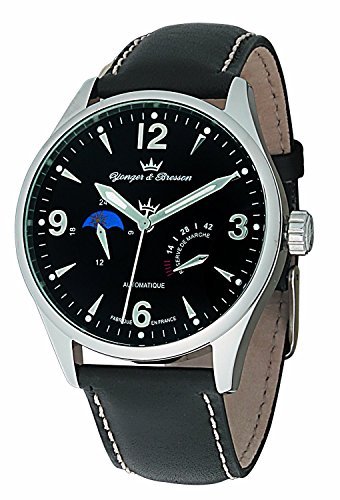 Yonger & Bresson (website in french only) started production of watches in 1975. They make high quality automatic timepieces with much more friendly price tags than the five brands above.
Production is located in the small town of Morteau, near the Swiss border. Trying to use some of Switzerland's solid reputation, in the 1970s Y&B's advertising slogan was: "Watches with Swiss precision".
There are plenty of different models to choose from, and if you want to hear what other people are saying about Y&B, this forum thread may help.
>> Check out Yonger & Bresson watches! <<
7. BRM (Bernard Richards Manufacture)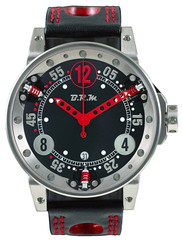 BRM and its founder Bernard Richards has made watches for 25 years. And all along, a strong focus on perfection and quality, rather than mass production, has been the hallmark. That's why everything in a BRM watch is made in-house, to make sure that the quality is impeccable.
Since mass production is completely banned at BRM, all watches are made in small series. Knowing that only a handful of people are wearing the same chronograph as you ensures a feeling of quality and luxury. Things that are hard to put a price on.
As far as design goes, race car driving has clearly been an inspiration for Monsieur Richards. Very cool design, if you ask me!
8. YEMA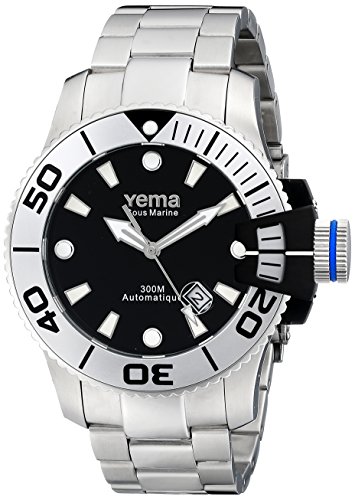 Yema was founded in 1948 by Henry Louis Belmont. Right from the start, Yema distinguished themselves by technical innovations and high quality.
They make affordable and robust watches targeted at sport activities – such as diving, snorkeling and yachting – as well as dress and casual timepieces. The first European in space wore a Yema!
After being sold by Japanese company SEIKO, Yema is once again owned and operated in France, therefore making it onto this top-10 list.
9. BELL & ROSS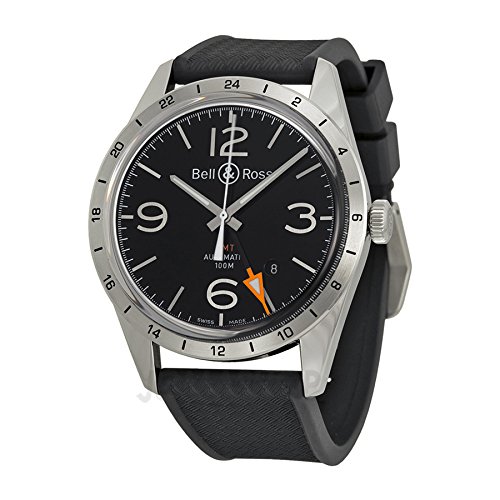 Bell & Ross is a relatively new company (founded in 1992). Bruno Belamich and Carlos Rosillo started business operations in collaboration with german watch company Sinn, but are since 12 years ago manufacturing everything in-house. Although production is based in Switzerland, it's headquartered in Paris, which qualifies B&R as a french watch brand.
Design is strongly influenced by military aviation.
>> Check out Bell & Ross watches! <<
10. LIP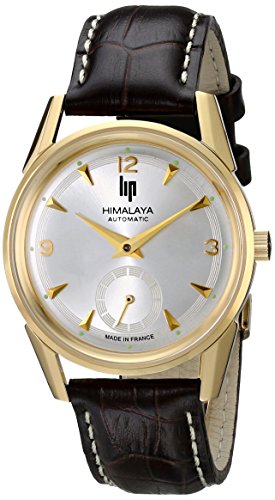 Lip has been in the horology business since 1867 when Emmanuel Lipmann first set up a workshop in Besancon, France. Many different models has since been manufactured, but perhaps the most famous one was the world's first electric watch, "Lip Electronic".
Today, a large variety of models with different designs are for sale. From conventional timepieces to quirky products like the one in the picture.
>> Available Lip watches <<