For a country with nearly 9 million inhabitants, Austria has surprisingly few watch companies.
Especially considering that Austria borders to two horological superpowers – Switzerland and Germany.
As far as I know, there are only 10 Austrian watch brands.
Habring²
Habring2 makes handcrafted high-quality mechanical timepieces with an emphasis on reliability. Movements are made in-house.
The independent watch manufacturer Habring² Uhrentechnik OG was started in 2004 by husband and wife, Maria Kristina and Richard Habring. The small company – producing 200 watches per year – is based in Völkermarkt, a small town in southern Austria.
If you were wondering what the number "2" stands for, it's for the two of them, Mr and Mrs Habring.
This is the Habring² Doppel 3: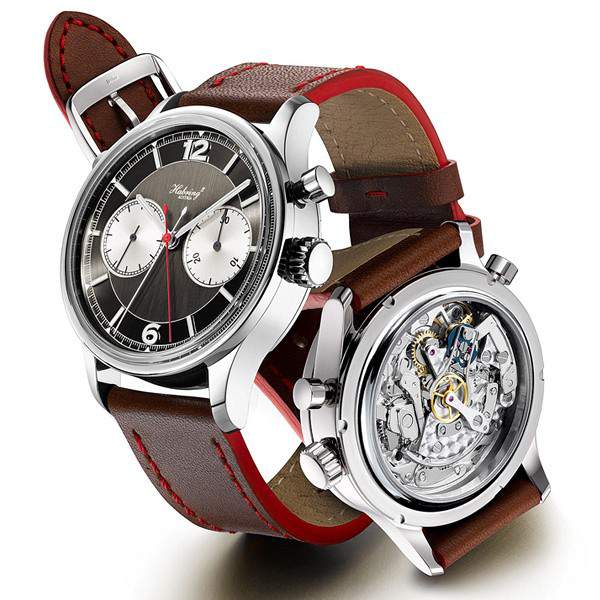 Carl Suchy & Söhne
Carl Suchy & Söhne was founded in Prag, in present-day Czech Republic, in 1822. After closing down business at the end of WW1 in 1918, the brand was revived in 2016 by master watchmaker Marc Jenni. The headquarters were moved to Vienna, Austria.
The watches are designed in Austria, but they're manufactured in La Chaux-de-Fonds in Switzerland.
There's only one model on the market so far – the handcrafted Waltz N°1.
Priced at €7850, it has a minimalist design and an automatic movement. It's available in five color combinations.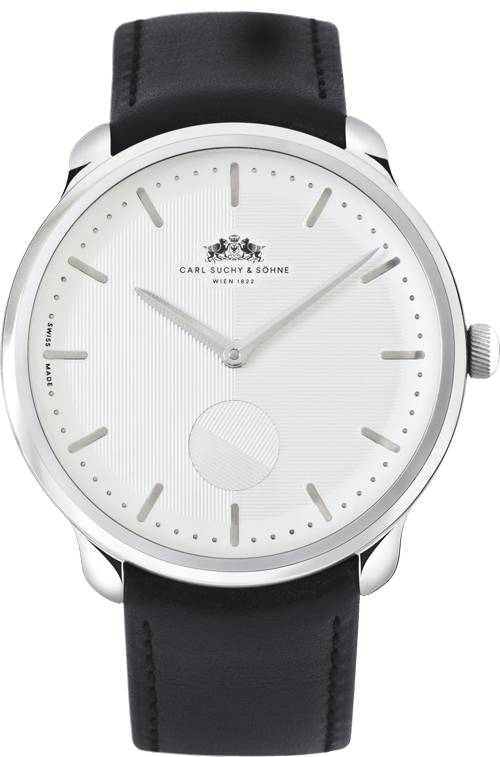 Jacques Lemans
Founded in St. Veit an der Glan in 1975 by brothers Alfred and Norbert Riedl, Jacques Lemans is the giant among the Austrian watch brands.
Not only does this family-owned business have 600 different watch models in the lineup, but they also own and operate two other watch brands – Pierre Petit and Alpha Saphir (more on them later).
Jacques Lemans caters to both men and women, and their watches are analog, stylish, and affordable.
The Jacques Lemans Porto Sport costs around $180: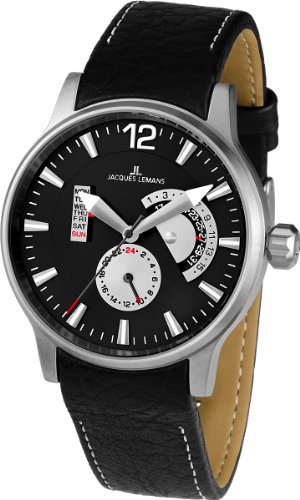 Pierre Petit
Formerly a French brand, Pierre Petit was acquired by the Jacques Lemans Group in 2011.
Now owned and headquartered in Austria, Pierre Petit produces mid-priced quality timepieces for both men and women. The watches are stylish and resemble timepieces made by Jacques Lemans.
For some reason, the watches are not selling on the Pierre Petit website, but on JL's website. Perhaps it's time to merge the brands?
Here's the Pierre Petit Men's P-793B Le Mans Rose Gold:
Alpha Saphir
There's not much information to be found regarding Alpha Saphir. Not even a website!
What I do know is that it was launched in 1999 by Jacques Lemans, and that they make cheap watches in a variety of styles.
The one's sold at Amazon don't look very good. Alpha Saphir 222A almost deserves a spot on my list of the ugliest watches: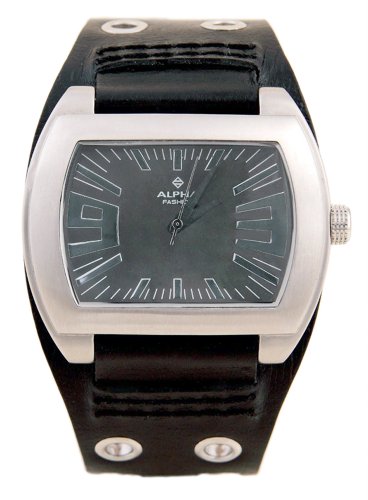 Remus
Remus Sport Exhausts isn't a watch company. Instead they make sport exhaust systems for cars and motorcycles.
But they also make clothes, bags, stickers, and other types of accessories, including watches.
Priced at €1145, the Remus Le Mans 800 is their most expensive watch. There's no information regarding movement, crystal, or other important specifications. It doesn't look very good either!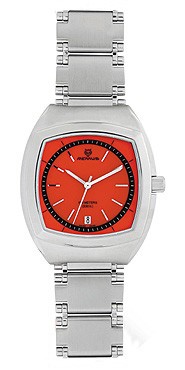 LAKS
LAKS was founded by designer Lucas Alexander Karl Scheybal (LAKS) in 1986.
Based in Vienna, LAKS has three groups of affordable watches in their portfolio – Classic, Art, and Watch2Pay.
Most interesting is LAKS Watch2Pay. It's an analog wristwatch that uses NFC technology to enable contactless payments through a Mastercard SIM. You can even use it to withdraw money from ATMs.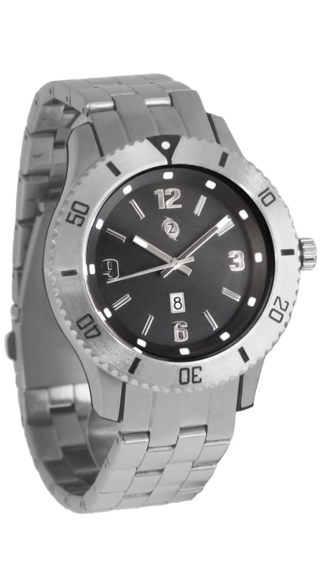 UniversalTime
Based in the town of Wels in Upper Austria, UniversalTime is a travel-inspired watch brand that names their timepieces after large cities around the world.
Apart from making affordable minimalist watches in the €80-€100 price range, UniversalTime also makes bracelets.
This is the UniversalTime Classic New York: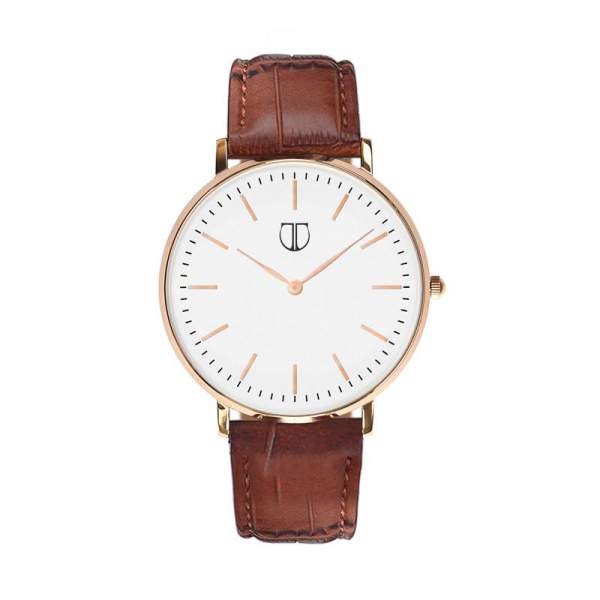 Montre Exacte
Founded in 2011 by Christian Umscheid in the small town of Poysdorf, Montre Ecaxte produces high-precision mechanical watches.
There are currently two models available, Weinsviertel N°1 and Weinsviertel N°2.
They have in-house movements, along with a clean modern design. Price is €8360.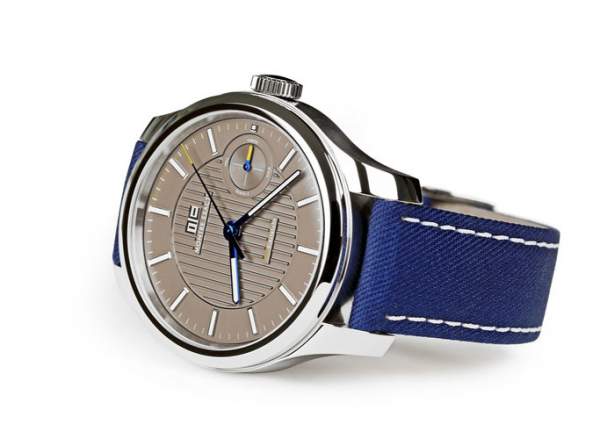 Normalzeit
The Normalzeit brand was created by watch designer Fredi Brodmann together with the Lichterloh Gallery to celebrate the iconic Vienna City Cube Clock.
Normalzeit offers two collections of wristwatches – NZ Limited Edition, and NZ Red 36 Open Edition.
The slightly more expensive NZ Limited Edition ($500-$695 depending on model) is equipped with sapphire crystal and an automatic movement from SEIKO: