Spain may not be one of the big boys in the history of watchmaking. But nowadays, there are quite a lot of Spanish watch brands to choose from. Through a mix of start-ups and acquisitions, the timekeeping industry on the Iberian Peninsula has expanded and improved to become a player to be reckoned with.
Before I give you the complete list of the 35+ brands that are currently on the market, I will give you a brief description of the five most exciting ones.
1. Festina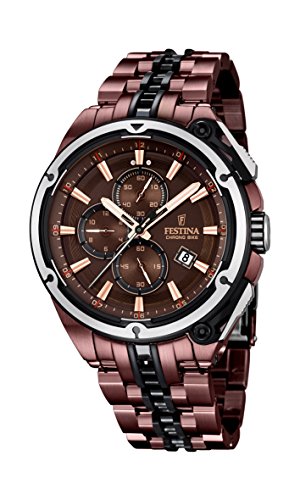 You can't discuss watches and Spain without mentioning The Festina-Lotus group. It is the leading manufacturer of watches in Spain, owning five different watch brands – Calypso (cheap digital watches), Candino (chronographs), Jaguar, Lotus, and of course the flagship, Festina.
Originally a Swiss brand (founded in 1902), Festina was acquired by Barcelona-based industrialist Miguel Rodriguez in 1984, making it a Spanish watch brand. The watches are manufactured in two different locations – Barcelona and Toledo.
With a collection of sporty but elegantly designed chronographs, priced in the midrange, Festina watches have become very popular throughout Europe. Especially in countries such as Italy, Spain and France.
Take a look at what they have to offer!
2. Pita Barcelona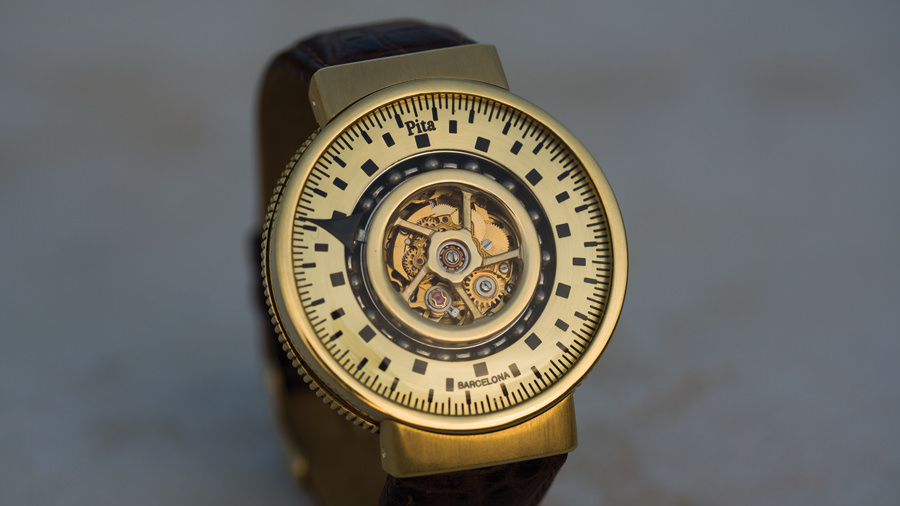 The story of the Pita brand is very different from every other watch brand in Spain. Its founder, Aniceto Jiménez Pita, hasn't received any formal horological education but is actually a self-taught watchmaker. He started repairing and crafting timepieces already as a young child (Señor Pita made his first watch at age 11!), and is now a master watchmaker of the highest level with more than 45 years of working experience.
Together with his son Daniel, Aniceto has created an independent and fearless company that makes mechanical timepieces of supreme quality. It's very hard to describe what a typical Pita Barcelona watch looks like, because they are very different, and really pieces of art. Just look at the Pita Carousel watch in the picture!
3. Viceroy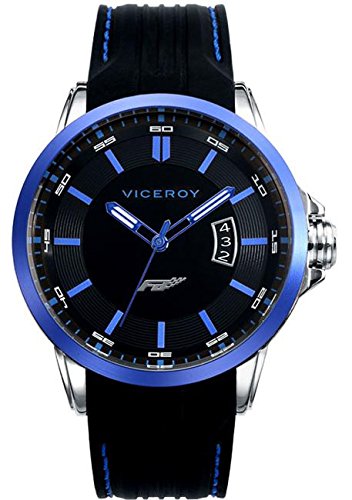 Viceroy hasn't always been a Spanish brand. It was founded in 1951 in Switzerland, and didn't move to Spain until 1982 when it was purchased by the Munreco Group (that also owns and operates the Mark Maddox and Sandoz Spain watch brands). The same journey as Festina.
Viceroy caters to both men and women, and is focused on making analog timepieces in the $100-$500 price range. They offer jewellery and accessories as well.
To make Viceroy recognized worldwide, the Munreco Group decided to use celebrity ambassadors – like Formula 1 driver Fernando Alonso – in their marketing campaigns.
Check out what Viceroy watches look like!
4. Kronos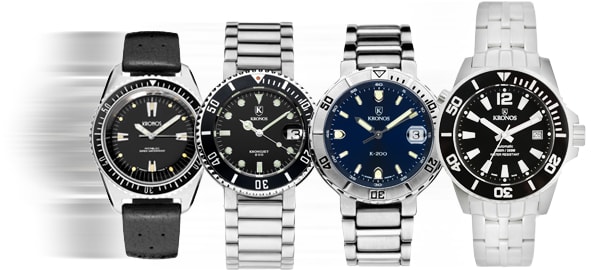 Kronos is one of Spain's oldest watch brands. It was founded already in 1930 by Carlos Vendrell Paradis – a Barcelona merchant. By collaborating with Swiss suppliers, Señor Vendrell was able to create original and exclusive timepieces.
Kronos of today caters to a very wide range of customers. They offer watches to both men and women, and they have a series of vastly different collections (sport, elegance, brightly colored watches, fashion, etcetera). The only thing they don't offer is digital watches. Analog is still the way to go!
5. 666 Barcelona

5th on the list is a very exciting brand from Barcelona (not hard to tell by the name, huh?). Its name is 666 Barcelona, and it was founded by industrial designers Ferran Serra and Oscar Vera.
These two guys has managed to create cool and unique timepieces that really anyone can afford. That's not something you see every day, is it? Their goal is to incorporate the latest design trends from the Catalan capital into their timepieces. I think they have been very successful with that so far…
666 Barcelona offer watches for men and women, as well as some unisex models. I especially like the Under Pressure collection (see picture).
The Complete List of Spanish Watch Brands
If you want to check out even more Spanish brands, here's a list of all the ones I have found:
666 Barcelona
Adolfo Dominguez
Armand Basi
Bultaco
Calypso
Candino
Carrera y Carrera
Cauny
Custo
Devota & Lomba
Duward
Feldo
Festina
Jaguar
Kronos
Lotus
Mango
Marea
Mondia
Paul Versan
Philippe Vandier
Pita Barcelona
Potens
Privata
Racer
Radiant
Sandoz Spain
Time Force
Tous
UNO de 50
Viceroy
Victorio & Lucchino
Watch Celona
WATX&COLORS
Wiseman Klein
Pedro Izquierdo
Thank you for visiting WhichWatch.org!