If you can spend top dollars, there is usually no problem in finding a beautiful and stylish ladies wristwatch. There are tons of stunning watches to choose from in the luxury segment.
But what if you have a limited budget, or if you just don't want to spend a lot of money on a timepiece?
Don't worry, there are some very beautiful watches to be found at an affordable price. You just have to know where to look.
To help you with this, I curated a list of the top 10 ladies watch brands for under $150:
CLUSE
CLUSE is a Dutch brand, headquartered in Amsterdam, the capital of Netherlands.
It was launched in 2013 by Europe Watch Group B.V. with the aim of creating elegant and simplistic jewelry and timepieces for women.
CLUSE watches are available in eight different collections, all within the $50-$150 price range.
This is La Roche, a 38 mm minimalist ladies watch: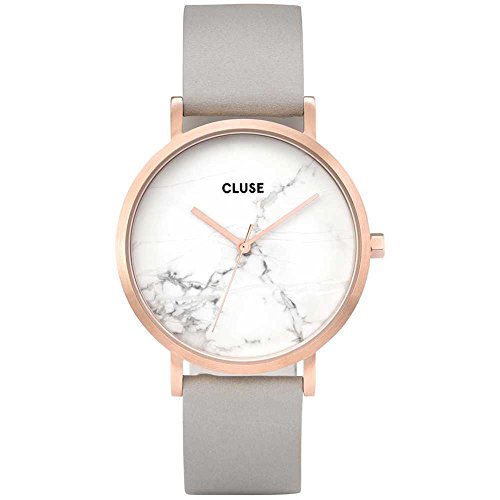 Mondaine
Mondaine Watch Ltd is a Swiss company, that was first established in 1951.
Mondaine is probably best known for the iconic Swiss Railway watch. They have been producing it since 1986, both as wristwatch and as a clock.
You could get your hands on the currently discounted 26 mm Evo Petite with a gorgeous red leather strap for just $115 on Amazon: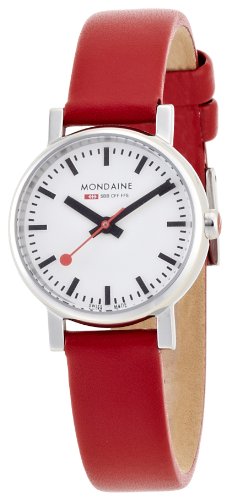 Welly Merck
With the help of successful Kickstarter and Indiegogo campaigns, married couple Welly and Merck launched the Welly Merck watch brand in 2016-2017.
Based in Renens, Switzerland, Welly Merck makes minimalist timepieces for both men and women.
Their watches are water resistant, and come equipped with Swiss movements and sapphire crystal. I actually think Welly Merck could be one of the best ladies watch brands at this price point.
The ultra-thin 36 mm Classic Washington BBL looks awesome, and it's available right now for only $110 (regular price: $265). A real bargain!
Michael Kors
Michael Kors is an American luxury fashion brand that was created in 1981 by designer Michael Kors.
Although their watches normally cost more than $150, there are often great bargains to be found on Amazon.
For example, the oversized silver-tone Parker watch is currently selling for ½ the regular price – $133!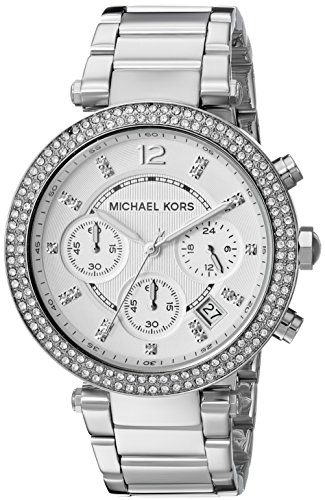 Furla
Founded all the way back in 1927 by Aldo Furlanetto, Furla is an Italian lifestyle accessory brand based in Bologna, Italy.
Apart from making shoes, bags, and other leather products, Furla also makes watches and jewelry.
The watches have clean and colorful designs, and make you stand out from the crowd in an elegant way, which I think is so typical for Italian brands.
This is the Furla Metropolis: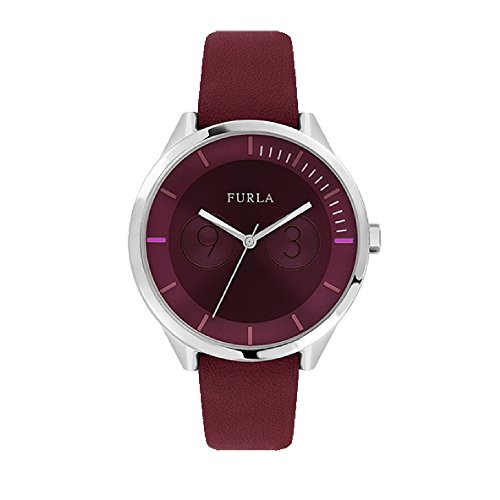 Skagen
Skagen is a popular Danish brand that first saw light in 1989 in the small coastal town of – yes, you guessed it! – Skagen.
Apart from affordable uncluttered minimalist timepieces, Skagen also makes jewelry and bags.
Loved by customers, Skagen Freja is a fantastic bargain at $69: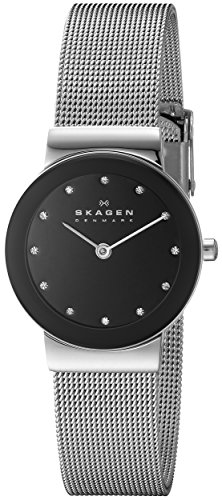 Kate Spade
Kate Spade New York is a global lifestyle brand from America that was founded in 1993 by designer Kate Brosnahan Spade.
They make everything from clothing and shoes, to watches, jewelry, handbags and bridal gifts.
The watches are quirky and fun, and affordably priced.
The Grand Metro Vacchetta is a beautiful hybrid smartwatch that you can use to track your steps and your sleep. At the currently reduced price of $150, I think it's a steal:
Ted Baker
When first launching in Glasgow, Scotland, in 1988, Ted Baker specialized in shirts.
Since then, the former Scottish brand has developed into one of UK's leading fashion retailer, now owned and operated from the USA.
Floral dials seem to be a popular feature to include in their watch designs. Like in the Ted Baker Classic Charm Collection: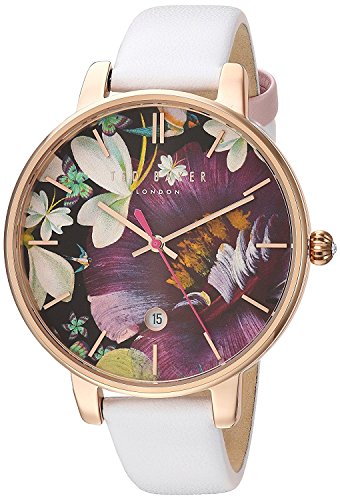 Just Cavalli
Just Cavalli was launched in 2000 by Italian fashion designer Roberto Cavalli.
Similar to other brands on this list, Just Cavalli is also a so-called lifestyle brand. They make everything from clothing and handbags, to jewelry and watches.
This watch
costs less than $100:
Marc Jacobs
Since American fashion designer Marc Jacobs created it in 1984, the brand Marc Jacobs has expanded to become a global player in the fashion/lifestyle industry.
The watches are stylish and fun, and always affordable.
The Marc Jacobs Glitz is very popular: