We were in Palisades CO when I got the email that I could order my Visitor Watch, unfortunately we were heading out in less than a week. I ended up sending my newly ordered Duneshores to our next stop in Bayfield CO. With a call ahead to warn them that it was coming, it luckily all worked out. I have to say it was a nice present to show up a new RV park and have a wonderful new watch waiting for me.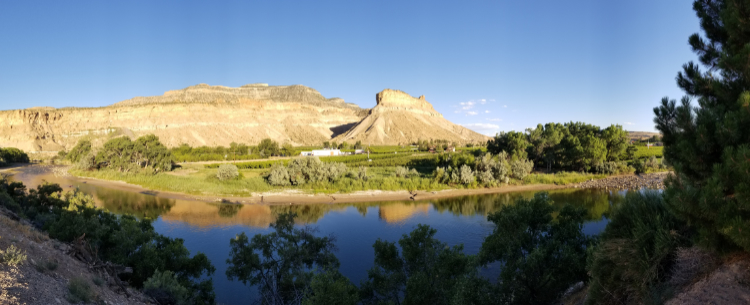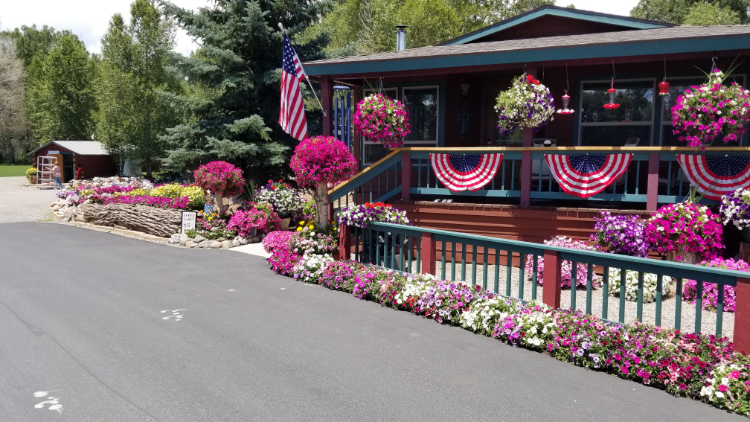 The email informed me that my spot on the Visitor Watch waiting list came up, I was cleared to order my Duneshore Visitor Watch! To be honest, I kind of had forgotten that I had put my name on the list some 15-18 months earlier. I had touched base with Phil Rodenbeck a few times regarding delivery of a Visitor Watch and he always responded timely and that things were still moving forward. I had originally contacted Visitor regarding the Duneshore Shallows, a variation on the Duneshore with a unidirectional 120-click diving bezel, but Phil sent out a notification that the Shallows production would be postponed indefinitely. After that notice I put my name on the Duneshore list, and I'm very glad I did.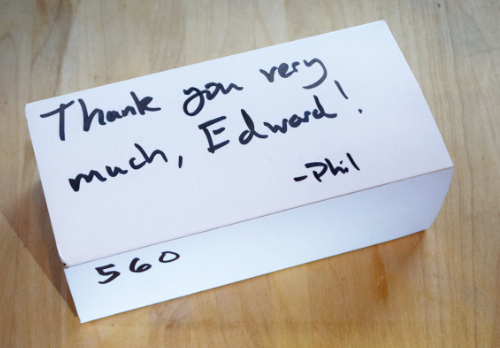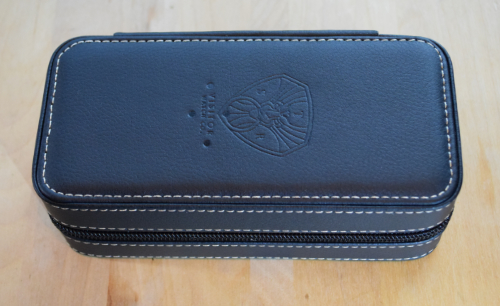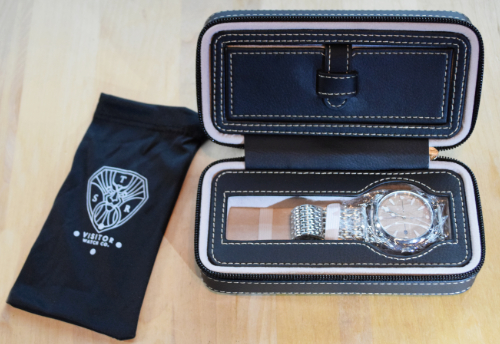 There are lots of reviews for the Duneshore out there, with mixed feelings regarding the watch. I think one of the best is from Worn and Wound from back in 2014, I found the comments section especially revealing, with a "love it" or "hate it" vibe regarding the Dunseshore.
Having lived with the watch for a few days now I can tell you that I fall squarely into the "love it" camp. Being a trained industrial designer, watch guy, entrepreneur and retiree, I know first hand how hard it is to develop and produce a product from scratch. Not withstanding a product in a crowded field, with hundreds of years of tradition and an audience that is educated and critical to the point of obsession. My hat is off to Phil for his design sensibility, fortitude and eye to quality to bring Visitor Watches to life.
The question is, why do I love this watch? It is because it meets and/or exceeds all the reasons I started collecting watches in the first place. The value proposition is acceptable, it has unique features and colorways, and wears comfortably while looking good.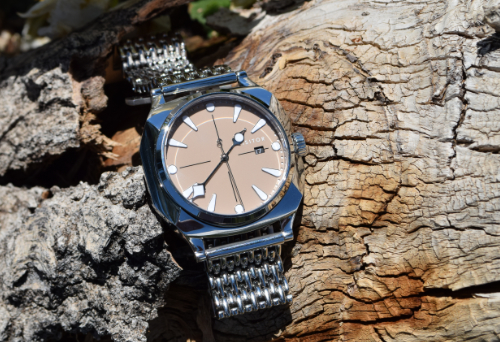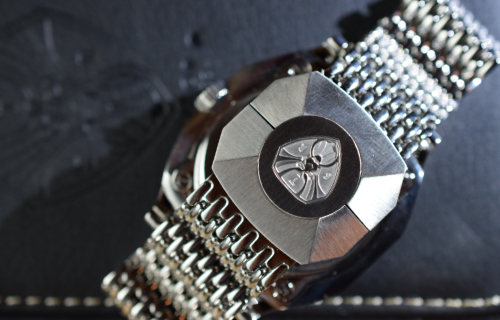 Looking at this watch from a value perspective I think it falls right were it should price wise. Reviewing my collection with watches sporting a Miyota 9015 movement I have the Helson Blackbeard White Dial (Whitebeard) at $749.00, the Deep Blue DayNight Scuba Automatic T-100 at $899.00 and a Halios Puck in Black for $675.00. The Duneshore I ordered was the Beach Dial with the metal band (fantastic clasp!) and an extra brown ostrich strap with the Duneshore Buckle for a grand total of $860.00. I'm glad that I splurged and got the Ostrich strap, it is high quality, super comfortable and works great with the Beach dial, and the unique buckle ties it all together.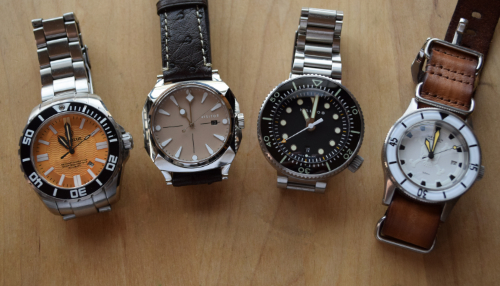 From a feature perspective the Duneshore does not have the lume of the Whitebeard or DaNight Scuba, the lume on the Duneshore is good but not Seiko good. Nor does it have the sheer presence of the Puck. What it does have is a thoughtfulness of design and a style and sophistication that the other 9015 watches in my collection don't have. It feels classic like a Panari Radiomir or a Longines Tartarugone, with fine detailed lugs extending past the case. The case is simple but complex, it reminds me of a saying my old partner from my design firm used to say, "it has dynamic balance." I think my favorite part of the case is the curved case back, which lets the Duneshore lay wonderfully low on the wrist. I've photographed the Duneshore next to my Bell & Ross, a Maranez Layan and a knockoff Radiomir, I think the sophistication of the case really comes through when you look at them next to other pin cushion/square style cases. If the Duneshore case is the star of the show, then the dial is a great supporting actor. Its simple and elegant, and I can't get over how much I like the Beach color, which is sporty yet classy. I particularly like the hands which are inspired by fountain pen tips, easy to read, yet unique and attractive. Is the Duneshore perfect? Is any watch? If I were to nit pick I think the date window feels like an afterthought, I would have preferred it without a date. I think the hands could have had larger areas of lume on them to differentiate them more from hour markers, or possibly have been blued. Also, I think playing with some textural elements on the case might be nice, a brushed edge on the bezel for example. It would have been nice if the bracelet was a true "beads of rice" band like the older Doka bands. But this is just me being picky.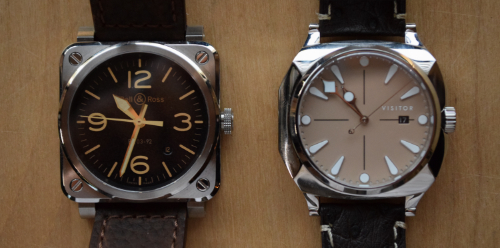 Was it worth the wait? I think it was, the Duneshore is really growing on me, it achieves a truly unique look with its complex case and elegant dial. Quit a few of the comments I read regarding the Duneshores brought up that the watch was too big, awkward in its dial layout, and that it was too expensive. I believe everyone is entitled to his opinion, but I would put forward for any collector to show me another watch that is as unique, comfortable and stylish as the Visitor Duneshore. I certainly do not have anything else in my collection that comes close. I think this "any occasion" watch is going to be spending a lot of time in my regular rotation. Thanks Phil, I love it!
Visit the Duneshore page for full specifications and details.
Keep on a Watching!
Edward
Visitor Duneshore, Beach Dial on Bracelet
Summary
I'm always looking for a unique watch that works for any occasion, from the beach to the board room, you could say. The Visitor Duneshore is such a watch and it does it in its own unique way. It is the way the Duneshore combines styles that makes it so successful, its modern with classical notes, its sporty yet elegant, its big but wears small. I think you get the point. Rarely am I this emphatic about a watch, but it is watches like the Duneshore that reminded me of why I started collecting watches in the first place. I recommend the wait, it's worth it.