Warm weather, beautiful islands, and littered with ancient archeological sites. Yes, it's Greece I'm talking about!
It's no wonder that tourism is by far the #1 industry, but what about watches? Are there any Greek watch brands?
Yes there are. But we have only managed to find two; Folli Follie and LouAnn Watches.
Folli Follie
In Athens, Greece, Dimitris Koutsolioutsos started the Folli Follie company by making jewelry back in 1982 along with his wife Ketty.
As time (and success) progressed, Mr Koutsolioutsos decided to head into the watch industry in 1994, which is when the first Folli Follie ladies watch collection was introduced.
Since then a lot of things has happened. The Folli Follie Group has expanded rapidly and is now a major luxury goods manufacturer and retailer with revenues around €1 billion.
But one thing has not changed. It's still a family business. Dimitris is now the chairman while his son George has taken over as CEO.
Under the brand name Folli Follie, there are now several collections of both men's and ladies watches to choose from (most are for women though). All timepieces are analog, with Japanese Miyota movements, and with an original and interesting design.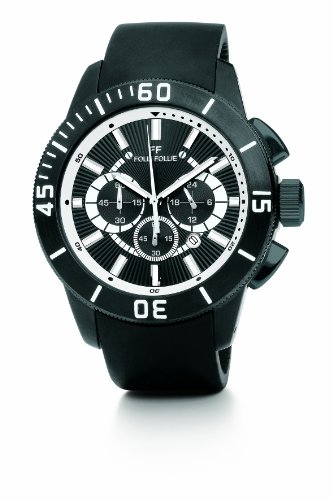 Prices range from €150 to €700 which is quite affordable considering that you get a beautiful timepiece that stands out from the crowd. That type of design usually belongs to 
the most expensive brands
.
LouAnn Watches
Industrial designer Loukas Mainas was passionate about two things; watches and designing jewelry. He decided to turn his two passions into a business.
By combining his own name Loukas with that of girlfriend Anna, the brand LouAnn Watches was born in 2004. The same year as the first watch came to life; LouAnn Transparent. Made from solid 18k gold and precious stones, the completely handmade Transparent was (and still is) a true luxury watch.
Nowadays you can choose from two collections; LouAnn Transparent and LouAnn Balancier. It's not completely clear what the difference is, but all timepieces are analog, have Swiss movements, and use scratch-resistant sapphire dial glass.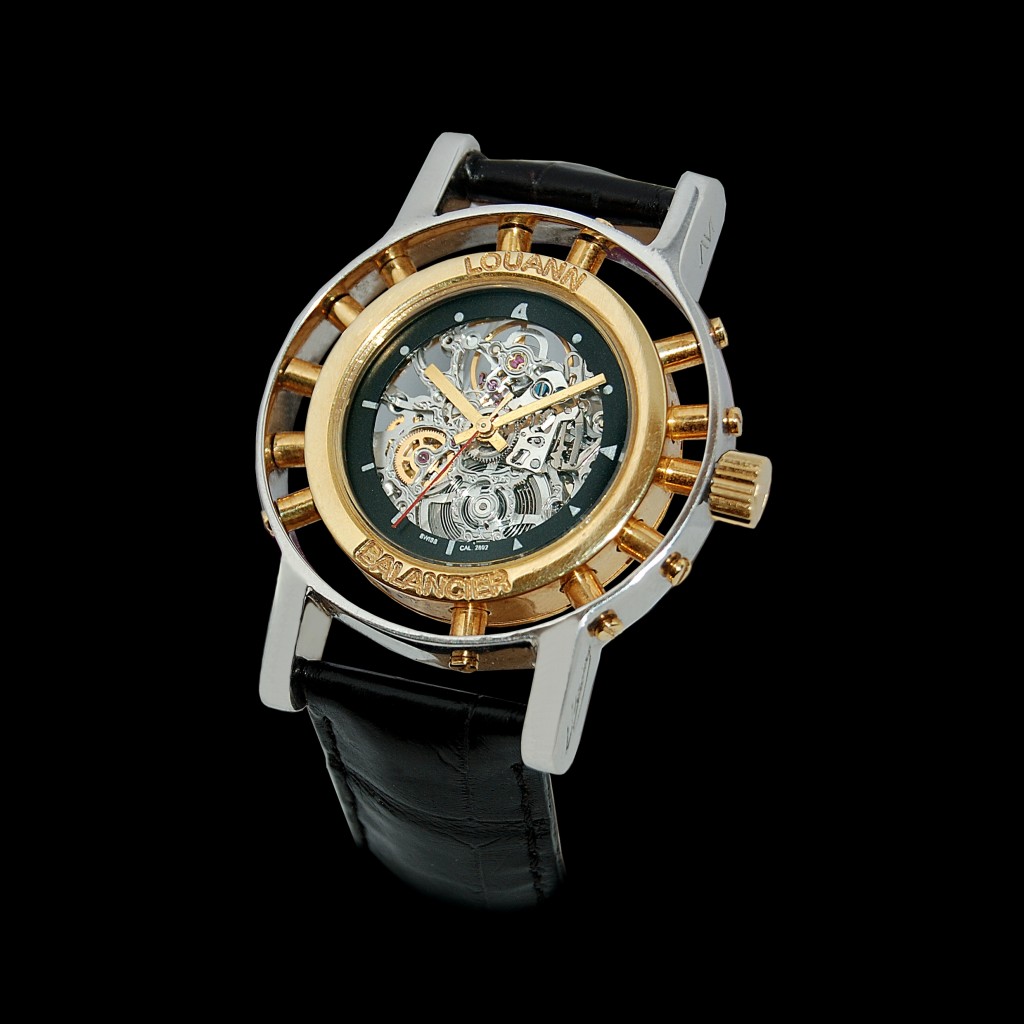 All models are made in 18k gold, except for one model in the Transparent collection that's available in sterling silver.
Some people think LouAnn makes outright ugly watches, but I think that's a bit mean. Flashy, flamboyant and not very elegant, yes, but they are far from the ugliest watches I've seen.
If you still want to buy one, prepare to dig deep into your wallet. Although no prices or stockists are shown on their website, I would expect prices to be very steep ($18,000+).
As I understand it, the only way to order is through the contact form on their website. Delivery time is 6-12 weeks.
Brands with a Greek Connection
Although technically not Greek watch brands, we would still like to mention two brands that at least have some Greek connection:
Bulgari is a world-famous Italian luxury goods brand. They make high-end watches for the rich and famous. Few people know that it was founded by a Greek, Sotirios Boulgaris.
Founded in 1984 by Greek-American Tom Kartsotis, Fossil is today a giant in the watches, jewelry and accessories market ($3-$4 billion in revenues).
Final Words
With only two players in the game – so to speak – there is certainly room for more Greek brands. How about one that would incorporate Greek history and mythology into a timepiece? That would be very interesting.
If you have heard about any other watch brand from Greece, please let us know. We will add it to this (very short) list.
Bestselling Ladies Watches