Surprisingly, I have never had someone say, "why do I need all these watches?" The truth is I don't "need" them, I collect them, it's a hobby, like sewing or crafting. I have a regular rotation of 26 watches that get swapped out with band/strap changes about every 30-40 days. Since we live in an RV and move about every 21-45 days it works out well from an organizational standpoint. We are about to head to out to see my parents in the San Juan Islands and we are travelling by car which necessitates that we travel light. We will be gone for 30 days, which means if I will need to live with only one watch, which one would it be?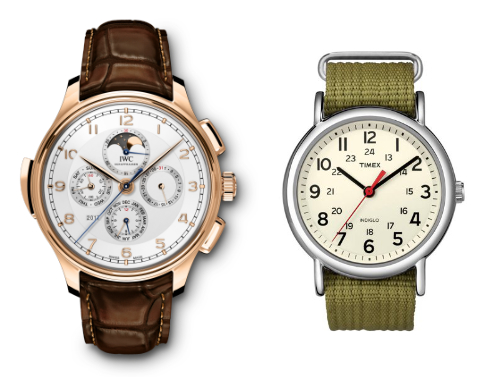 This is one of those questions every man will have to answer in his life, if he wears a watch. The fist one, the end-all be-all of watches. Would it be a $205,000.00 IWC Portugieser Grande Complication, or a $30.55 Timex Unisex Weekender? Would it be a vintage Rolex or a brand-new Samsung S3 Smart watch? Would it be dressy or sporty? A lot of the choice would ultimately be determined by a guy's lifestyle, are you a casual jeans and t-shirt type or do you were a suite every day. Personally, I travel through many socio-economic strata, from board meetings to diving adventures, to hanging out in the RV with the family. If I had to pick one, it would be something classically elegant with a sporty/casual nature, not so expensive that you couldn't lose it, but not so cheap that you wouldn't care if you did.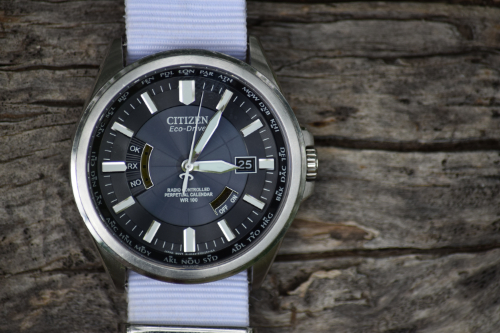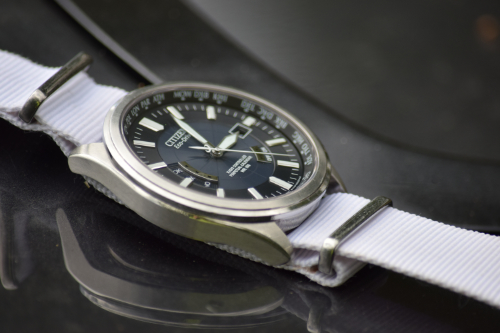 Of all my watches I have a couple that fulfill this single watch criteria. On the low end is my Citizen Eco-Drive solar radio watch H145-S073545, going for around $250.00. This great all-around watch is powered by the sun, keeps great time, is elegant and fairly rugged. With water resistant to 10 Bar however it would not be your diving watch, swimming, maybe? The Citizen line is a great place to start if you are only going to wear one watch and have a limited budget. They are affordable, stylish, well made and most are powered by the sun, so there are no batteries to change, ever.
Second on my list would be a Seiko dive watch. I just did a post on my blue Seiko's, so I won't go into again. Check it out here!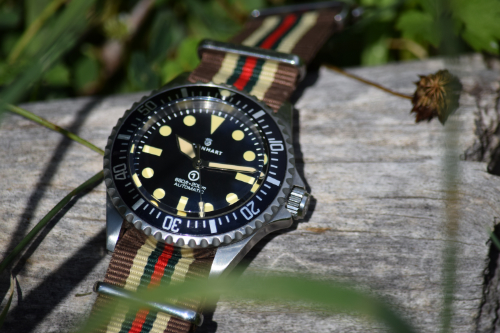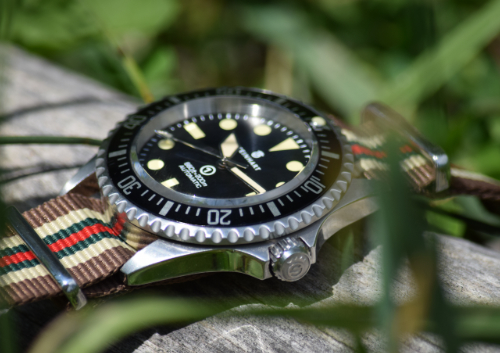 Next up in my collection would be my Steinhart's. This German brand has a fantastic product line, from homage Rolex divers and Pilot watches, to their own unique offerings, they offer great build quality with Swiss mechanical movements. I have two of their homage dive watches the original Ocean Vintage Military and the Ocean Forty-Four GMT Blue-Red, and they both get lots of wrist time. The Ocean Military is clearly derivative of the Rolex British Military Submariner Ref. 5513 while the Ocean 44 is a more sporty and unique offering. For around $500.00 Steinhart will totally hook you up with a well-made, awesome Swiss automatic watch. The Ocean Vintage Military is one of my favorite watches, it wears great, looks great and works on any strap from the metal band it came with to leather or even a multi colored NATO. Also, with 660 feet of water resistance for the Ocean Military and 1000 feet for the Ocean Forty-Four these are proper dive watches that can stand up with the best of them.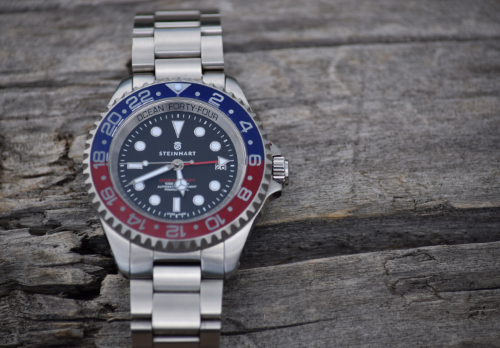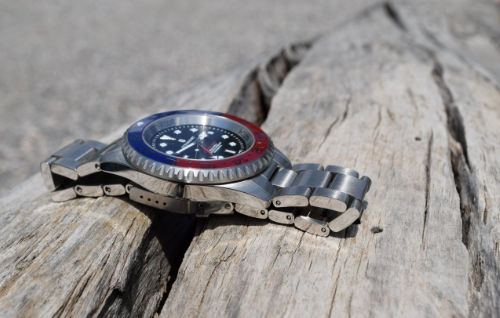 On the higher end of the scale would be my Visitor Dunshore and Bell & Ross BR03-92-S at $750.00 and $2,500.00 respectfully they represent the top end of my collection. Obviously, you can spend much more on a watch, but if you can, you more than likely have more than one watch at that point. Even thought these watches fulfill my one watch requirements, I tend to wear these watches for special occasions, going out on the town or to meetings, simply because they feel more special. I would never go swimming or diving with them even though you could.
Back to the question at hand. If I had to bring only one watch for the 30-day trip to San Juan WA, which watch would it be? I'd probably go with the Steinhart Ocean Military, but who am I kidding, there is no way I could pick only one! I think every man should have at least three watches. A daily all-rounder, a dressy/upscale watch and a sports/diving watch. Looks like there will be another post in the near future. If there were only three?
Keep on a Watching!
Edward