In the world of the ultra rich, where exclusive yachts and private jets are everyday items, the choice of wristwatch to wear is a serious matter.
For Russian oligarchs, Saudi Arabian oil sheiks, and other desperate-to-spend billionaires, only a true luxury timepiece from one of the world's most exclusive brands is decent enough to wear.
To get the quality and status they're seeking, the filthy rich rely on these top 10 high-end watch brands to do the job:
1: Patek Philippe
Adrien Philippe and Antoni Patek forever changed the world's watch scene in 1851. That's when they – a French and a Polish watchmaker – launched Patek Philippe & Co, a Swiss-based business that were to become the premier watch brand in the world.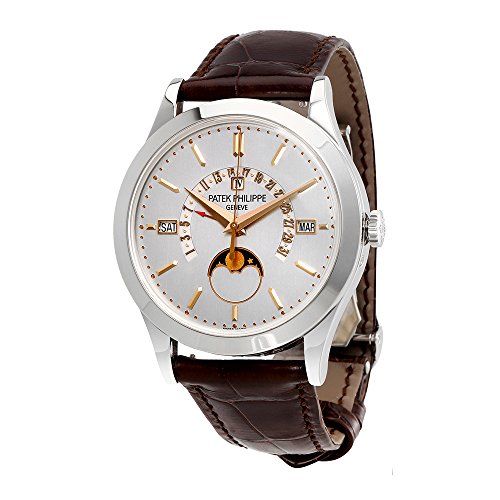 Uncompromising about quality, and with a continuous strive for perfection, Patek Philippe has always created timepieces of the highest possible calibre. Inventions such as the minute repeater and the perpetual calendar has further helped to secure the #1 top spot.
Getting your hands on a Patek Philippe timepiece doesn't come cheap though. Not by anyone's standards. Expect to pay $10k+ for the cheapest new one, or $5,000 for a pre-owned shoestring-budget model.
The highest price ever payed for a watch was a $24 million Patek Philippe Supercomplication.
 2: A. Lange & Söhne
Originally founded by Ferdinand Adolph Lange in 1845, A. Lange & Söhne were forced out of business in 1945 by the communist regime in East Germany.
But in 1994, Ferdinand Adolph's grandson, Walter Lange, managed to resurrect the brand by introducing a new collection of watches.
Headquartered in the German watchmaking capital of Glashütte, A. Lange & Söhne makes pocket and wristwatches of supreme quality and exclusive design. The only metals used are gold and platinum, and the attention to detail is as perfect as is humanly possible.
Starting price for a timepiece from this German brand is about $14k, while the most exclusive models can cost up to $600k. This is a brand for the ultra rich!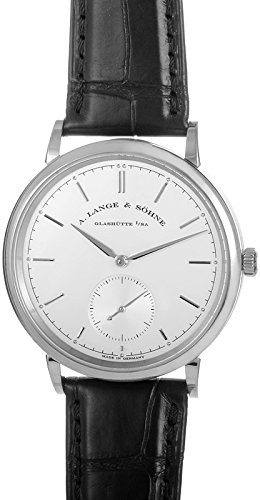 3: Audemars Piguet
Jules Louis Audemars and Edward Auguste Piguet founded Audemars Piguet in Le Brassus, Switzerland, in 1875.
Audemars Piguet makes every single component in-house with extreme attention to detail, resulting in complex timepieces with superior quality and precision.
The finished products are so impressive that other luxury goods companies, like Cartier and Bulgari, purchases timepieces from Audemars Piguet before rebranding them as their own.
It takes 4-6 months to make an Audemars Piguet wristwatch, and the pricing reflects that. The cheapest model sells for around $10k, making AP one of the priciest brands on the planet.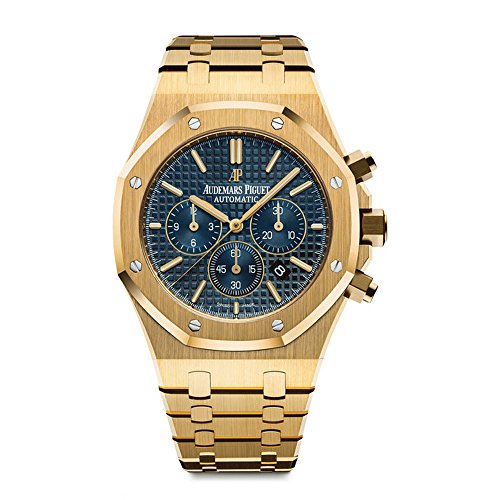 4: Vacheron Constantin
The old and very prestigious watch manufacturer Vacheron Constantin was founded by Jean-Marc Vacheron in Geneva, Swizerland, in 1755.
Now about 260 years later, Vacheron Constantin has established itself as one of the absolute best and most luxurious watchmakers in the world.
A common trait among these ultra-luxury brands is their extreme focus on quality and precision. And Vacheron Constantin is no exception. The attention to detail is really second to none.
The design is clean and elegant, and more appealing than Audemars Piguet (at least for me).
Emperors, presidents and even popes have worn VC timepieces (Napoleon Bonaparte and Harry S. Truman to give you a couple of examples). It's really the brand of choice for those in power.
So, how much does a VC timepiece cost? Well, I'm sorry to say, but smashing your piggybank won't take you far. Prices start at $11k and can reach as high as $10 million+.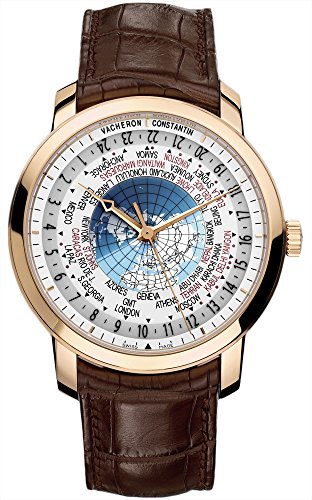 5: Piaget
Another Swiss luxury watchmaker is Piaget SA. It was founded by Georges Edouard Piaget in La Côte-aux-Fées in 1874.
What started out as a clock movement and pocket watch business, soon developed into the production of wristwatches. Today, Piaget is one of the world's most reputable maker of prestigious top-quality timepieces and fashionable jewelry.
To own the cheapest Piaget men's wristwatch, you would have to ask your rich dad for $10k. In the unlikely event of a negative response, tell him it's a bargain considering that the most expensive watch costs more than $200k.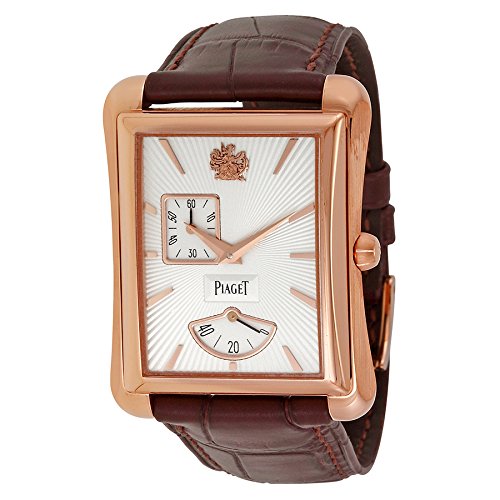 6: Breguet
One of the world's oldest remaining watch manufacturers, Breguet, was founded in Paris, France, by Abraham-Louis Breguet in 1775.
Abraham-Louis was a master watchmaker who were commissioned to create very complicated and luxurious timepieces for the French court. The most famous of his watches is the masterpiece Marie Antionette.
With inventions such as the tourbillon, and the world's first wristwatch in 1810, Breguet has always strived to be in the technical forefront.
Originally a French business, production and headquarters later moved to Vallée de Joux, Switzerland, which makes it a Swiss rather than a French watch brand. It's also owned by the Swiss-based Swatch Group.
As a maker of very elegant and exclusive watches, a Breguet timepiece doesn't come cheap. You would need to dish out $8k for the most affordable model.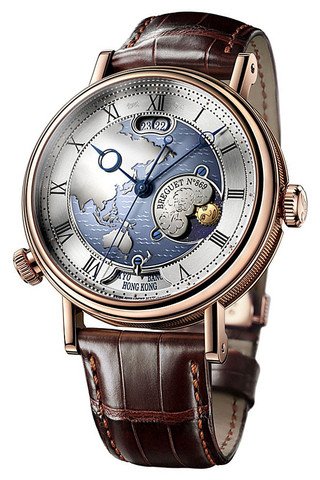 7: Louis Moinet
Frenchman Louis Moinet (1768 – 1853) was one of the best watchmakers of all time. He worked closely with Abraham-Louis Breguet, and just like him, Moinet started to make exclusive clocks and watches for the nobility.
Historical figures like the President of the USA, Thomas Jefferson, and the Emperor of France, Napoleon Bonaparte, wore timepieces that Louis Moinet had created.
Moinet also invented and constructed the world's first chronograph.
Inspired by this great watchmaker, Jean-Marie Schaller decided to start a Swiss watch brand to his honor (in 2008). And so the relatively new brand Louis Moinet was born.
Based in Saint-Blaise, Louis Moinet only makes limited editions and completely unique pieces of the highest quality.
As you might have guessed, these timepieces are so expensive that you probably need to borrow from your kid's college fund in order to get one. A check for $8k – $26k would seal the deal.
8: Roger Dubuis
In 1995, watchmaker Roger Dubuis and designer Carlos Dias founded Roger Dubuis SA in Geneva, Switzerland.
Having developed complications for Patek Philippe for 14 years, Monsieur Dubuis was highly qualified to create masterpieces of his own. And so he did.
Just like the other top-10 brands, Roger Dubuis makes amazing high-quality watches that are crafted to perfection.
If you want to own one of his pieces you would probably need to withdraw from your secret Swiss bank account, because the cheapest ones go for $11k and upwards.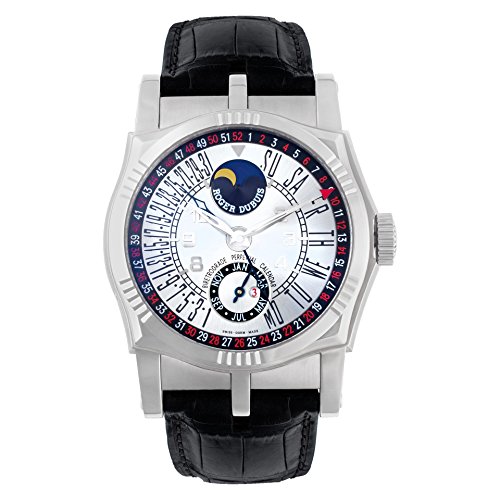 9: Blancpain
Jehan-Jacques Blancpain founded Blancpain in Switzerland in 1735. Almost 300 years later, Blancpain is still alive and thriving, now headquartered in Paudex.
Blancpain is the opposite of most brands. They don't make watches with quartz movements or with digital displays. Instead, they focus on handcrafted top-quality watches with analog display.
To further elevate quality and precision, each timepiece is made by a single watchmaker.
You will certainly get a fantastic watch, but it comes with a hefty price tag. Blancpain's budget model costs $6k, while the most expensive ones have a price around $½ million.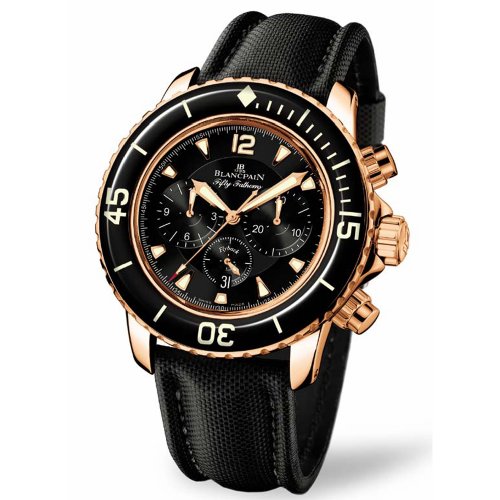 10: Rolex
Rolex is yet another Swiss brand on this list (9 out of 10!). But it was actually founded in London, United Kingdom.
The year was 1905, and Hans Wilsdorf and Alfred Davis started their brand under the name Wilsdorf and Davis before moving their business to Geneva, Switzerland, in 1919. By that time, the name had changed to Rolex.
Today, Rolex has become a giant on the luxury watch market, with 2,000 wristwatches per day being produced. This kind of mass production separates it from the other 9 brands which are more focused on handcrafting limited editions.
You could buy a Rolex timepiece for as little as $4k, which is cheap compared to the most expensive models that cost several hundred thousand.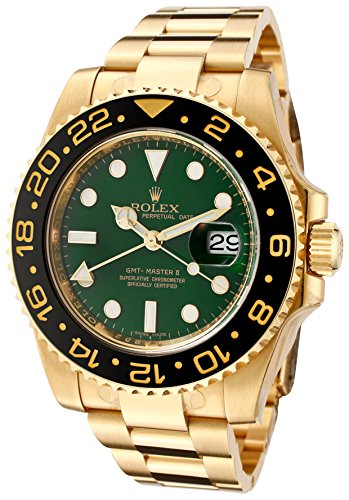 If you want more high-end brands to choose from, you could check these out:
Greubel Forsey
Ulysee Nardin
Jaeger LeCoultre
Hublot
IWC
Breitling
Chopard
Girard-Perregaux
Bremont
Panerai
Cartier
Omega
Anonimo
Bulgari
TB Buti