The small multilingual Kingdom of Belgium – most famous for chocolate, waffles, and high-quality billiard balls – also creates a wide range of timepieces.
More specifically, a very diverse group of 22 Belgian watch brands currently exist.
Let's briefly go through them!
Gavox
Engineer and pilot Micheal Happé started Gavox in Brussels in 2011 with a goal of creating quality timepieces that were inspired by technology and space exploration.
The name Gavox is made from the greek word "galaxias" and the latin word "vox", and means "voice of our universe".
Currently offering six different models – five pilot or military style watches, and one dress watch – Gavox is one of the most interesting Belgian brands.
Prices are in the €150-€1000 range.
This is the Gavox Curtiss P-40: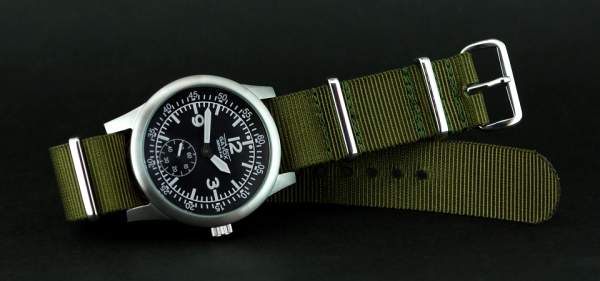 Ice-Watch
Ice-Watch was launched in Bastogne, in 2007 by Jean-Pierre Lutgen and fashion designer Polly Yu So. It was an instant success and rapidly grew to become a global brand.
There are now three lines of affordable watches – Ice, Ice-Watch, and City – priced within the €59-€159 range.
Ice and Ice-Watch consist of an endless number of brightly colored plastic or silicone watches, which make me think of Swatch, the Swiss watch brand.
The collection of stainless steel watches called City is more up my alley. It has a clean minimal design that looks really good.
Here is the Ice-Watch City caramel blue: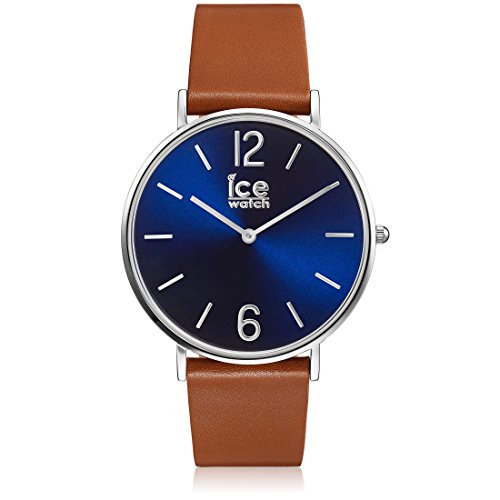 RSC
Founded by designer Ronald Steffen and based in Schoten, RSC – Ronald Steffen Creations – makes big pilot's watches inspired by legendary military aircrafts.
The design of the watches, and the story of the brand, reminds me a lot of AVI-8.
Affordable pricing ($250-$400) makes this brand interesting.
This is the RSC803 Spitfire: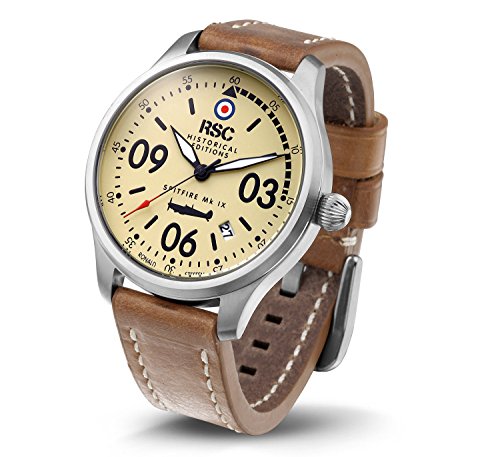 R. Baptiste
Experienced firearm engraver Roland Baptiste decided to combine his engraving skills with his passion for mechanical watches. And so he started a watch brand named after himself: R. Baptiste.
Based in Verviers, Monsieur Baptiste works with expert watchmakers to create exquisite handmade timepieces, beautifully engraved.
There are currently three models for sale: Royal, Vicomte, and Baron.
This is the R. Baptiste Royal: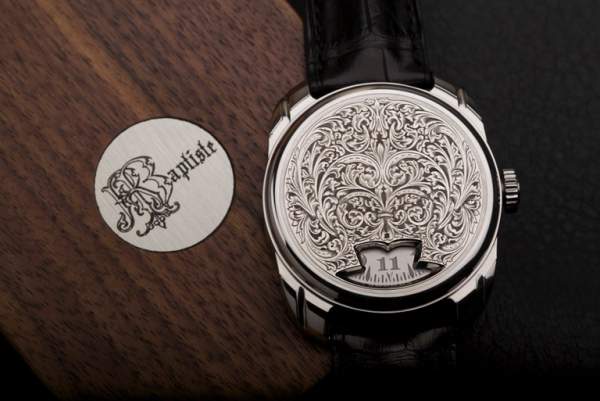 Bombardier Swiss Chronographs
From what I can tell, Bombardier Swiss chronographs seems to be a partnership between the multinational transportation and aerospace company Bombardier Inc. and Alain De Nys, a Belgian entrepreneur.
The brand was launched in the year 2000, with a goal of making pilot's watches with great specs.
Prices are high, €4k-€5k.
The watches are made in Switzerland, and the range of products has since expanded into six collections of wristwatches, one table clock, and one limited edition watch.
The Bombardier Deepdiver looks like this: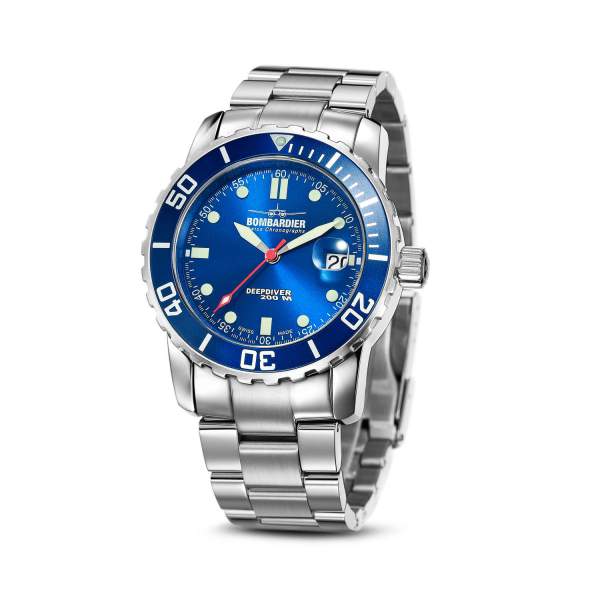 A.D.N.A
Another watch brand created by Alain De Nys (along with Bombardier Swiss Chronographs and GMT Chronographs) is ADNA.
ADNA makes colorful unisex plastic watches in the $80-$150 price range.
With 10 ATM water resistance, silicone watch bands, and bright colors, their watches are perfect for a day on the beach.
ADNA's watches come in three sizes; 42 mm, 51 mm, and 57 mm (the humungous XXL57).
The XXL57 is so big that it can compete with the largest watches in the world.
This orange timepiece is the ADNA 42BO: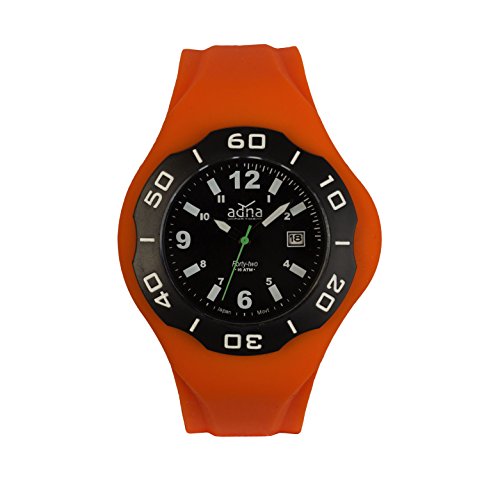 Broken World
Broken World (website in French) was founded in 2013 by Quentin Kocks and Andréia Muniken.
A unique feature with the Welcome Collection is that it has a LED lighting around the bezel, available in eight different colors.
Affordable prices: €90-€150.
Broken World Welcome Collection, yellow edition: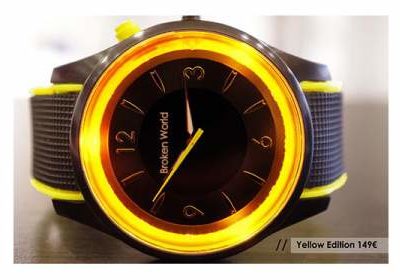 Komono
In 2009, Raf Maes and Anton Janssens founded Komono, a fashion brand that makes wristwatches and sunglasses.
The watches have an elegant minimalist design, and are priced in the lower spectrum; $90-$200.
You get a nice looking watch at a low price, and maybe that's why Komono is doing so well on Amazon.
I like the Komono Winston Regal:
Lebeau-Courally
Auguste Lebeau launched a gunsmith workshop in the town of Liege in 1865. Ferdinand Courally joined the business in 1896.
After going through several changes in ownership, it wasn't until 2011 that the brand expanded into making high-end timepieces.
Lebeau-Courally also makes handbags, guns, and hunting accessories.
Today, only six years later, Lebeau-Courally has established itself as a high-quality watch manufacturer, making everything in-house.
Prices are very steep.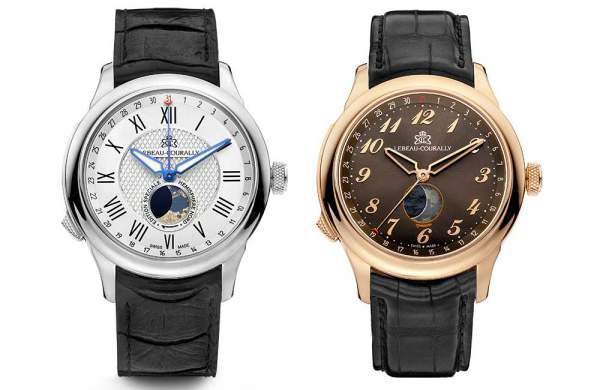 S.Albert
There's almost no information on the S.Albert website, but as far as I understand, Stephane Albert launched his brand in 2013.
The first collection was the square-shaped Rotor.
He makes handmade analog watches in limited series, and prices are around €1000.
The assymetric S.Albert Excentrique was released in 2014:
Ressence
Industrial designer Benoît Mintiens founded Ressence – a mix of the words Renaissance and Essence – in the city of Antwerp in 2010.
Ressence has taken the radical step of replacing the conventional hour and minute hands with rotating discs, creating unorthodox and expensive luxury timepieces.
Although unusual, the concept was first introduced already in the 1970s.
To make their unconventional watches tick, Ressence has patented a three-dimensional complication called ROCS – Ressence Orbital Convex System.
There are currently four models available: Type 1², Type 1, Type 3, and Type 5.
Ressence Type 3 has a cool futuristic design: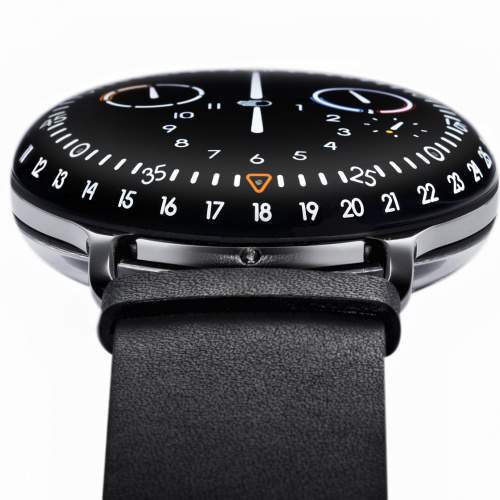 Raidillon
Raidillon was started in 2001 by Bernard Julémont – a man that wanted to combine his two passions: motor racing and watchmaking. Consequently, Raidillon makes racing-inspired watches aimed at "gentleman drivers".
Only automatic movements from Switzerland are used, and each model is limited to 55 pieces.
They also make leather goods, such as briefcases, gloves, and watch bands.
There are six expensively priced collections (€1450 – €8500) to choose from: Curve, Casual, Concept, Timeless, Racing, and Youngtimers.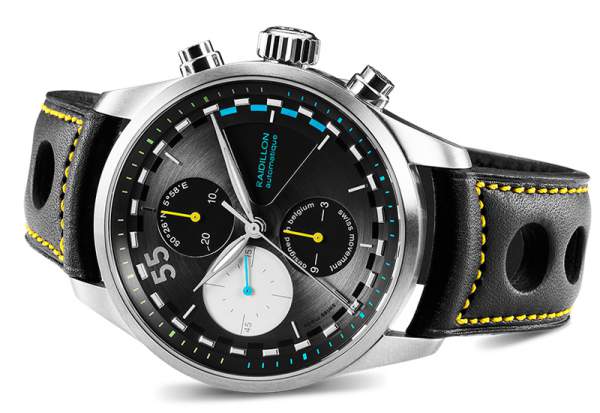 Rodania
Although Rodania was founded by Hans Baumgartner in Bern, Switzerland, in 1930, it's been a Belgian brand since the 1950s when it moved to Brussels.
Acquired by investor Philip Cracco in 2015, Rodania now offers a huge number of different models. They even sell pocket watches!
The watches are cheap (often $100-$200), but they look a bit boring. With a few exceptions though, like the Rodania Cirius which has an automatic movement and costs a bit more than usual:
GMT Chronographs
GMT Chronographs was launched in 2010 by serial entrepreneur Alain De Nys – the founder of ADNA and Bombardier Swiss Chronographs.
The watches have a sporty look, costs around €250-€850, and are available in two collections: Classic and Dynamic.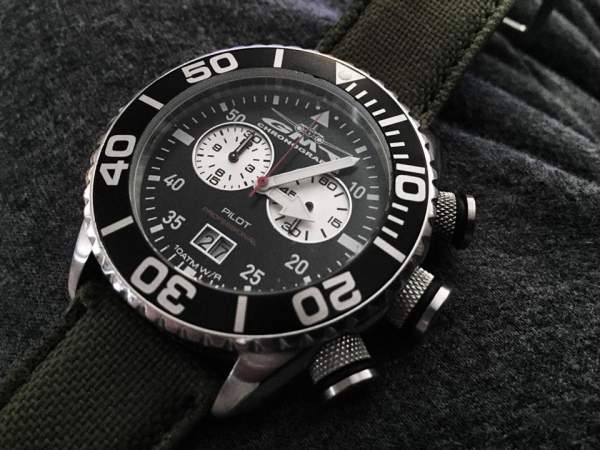 Tamawa
In 2008, designer Hubert Verstraeten started a collaboration with Saluc S.A., a manufacturer of snooker balls. He started to make watches of bakelite – the material that snooker balls are made of.
When naming his company and brand, he chose the Japanese word Tamawa, which means "ball on steel ring".
Tamawa has since then expanded its line of products to jewelry, furniture and lighting, all made from the same material,
With brightly colored spherical casings, and with very clean simplistic dials, these watches look like they were created by a futuristic designer in the 1960s. Very cool!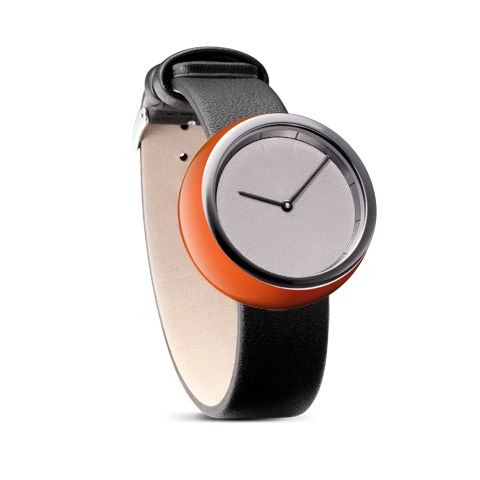 PATTON
PATTON was formerly a French brand, but moved to Belgium in 2014 when it was acquired by Jean-Pierre Lutgen (co-founder of Ice-Watch).
PATTON – named after the famous American WW2 Army general George S. Patton – makes robust sailing and diving watches with great water resistances.
Of the five collections – Hyperbare, Harken, Imersion, Chrono, and Automatic – Hyperbare has an extreme 1000m/3300ft water resistance.
To showcase the ruggedness of their timepieces, PATTON has put them through some very tough challenges. Like lying at the bottom of the Indian Ocean for five years…
Prices range from €800 to €1800 for the Automatic.
PATTON Hyperbare: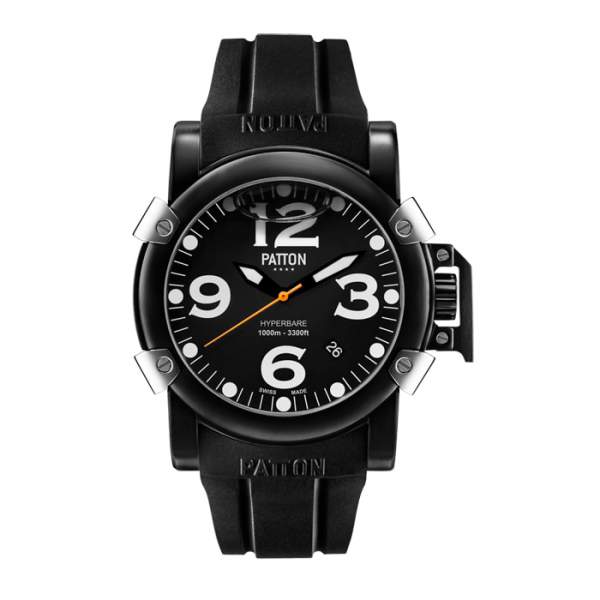 PONTIAC
Ali Kinsbergen launched the PONTIAC watch brand in 1931.
Today, PONTIAC has 12 collections of affordable wristwatches for men and 14 collections for women.
These are the PONTIAC Oxford, priced at only €199. Great value for money, considering that you get a Swiss movement, sapphire crystal, 5 ATM water resistance, and a beautiful design.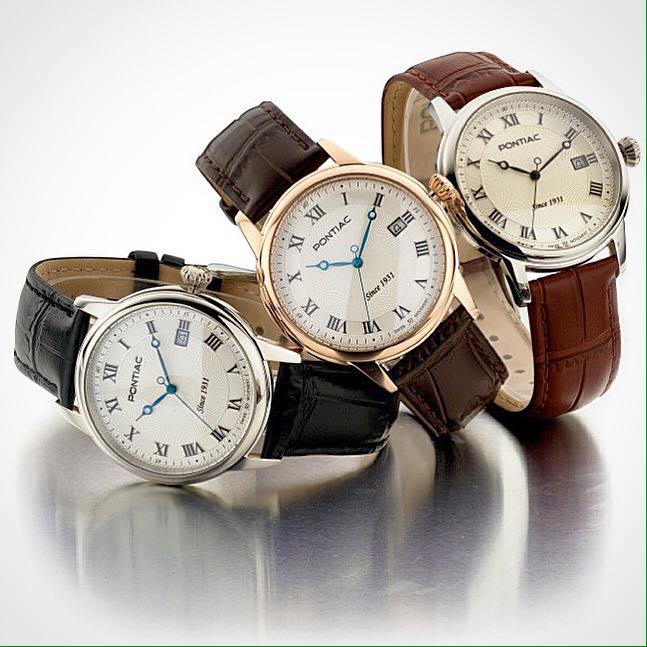 Emmanuel Stevens
I'm not 100% sure if the brand is named Stevens, création Stevens, or Emmanuel Stevens, because information is scarce, to say the least. However, they seem to be based in the city of Marche-en-famenne.
This is their website, but it's in French, and it looks like websites did in the mid-1990s, so don't expect to get much information.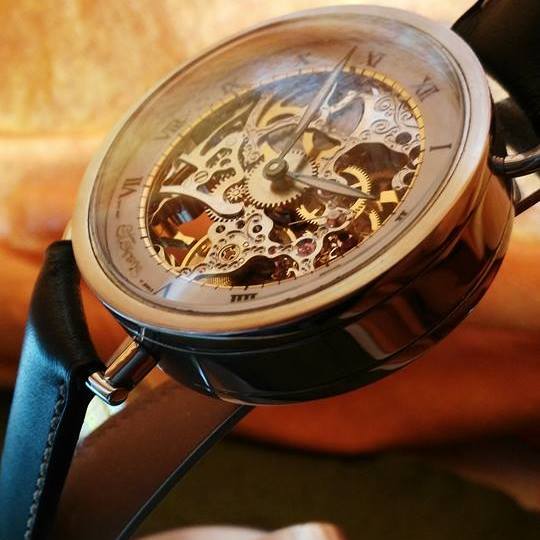 Twistiti
Twistiti – formerly named Madame Irma – makes colorful watches and clocks for young children (3+ years). The goal is to help educate them about time.
It was originally founded in 2013 by brothers Adrien and Léopold, and is based in Gembloux.
This is the Twistiti Animals Blue: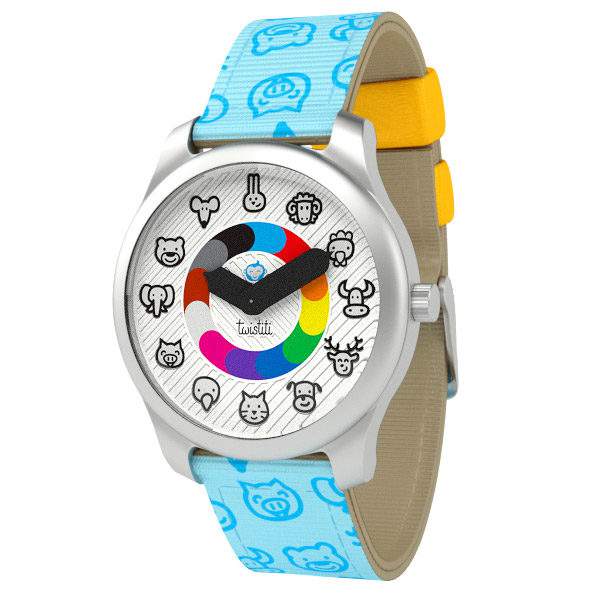 Venneman
After completing traineeships with several Swiss watch companies, young designer and clockmaker Thomas Venneman decided to start his own watch brand in the town of Zele.
And so Venneman was born.
So far, only one model has been released, and it's limited to 300 pieces.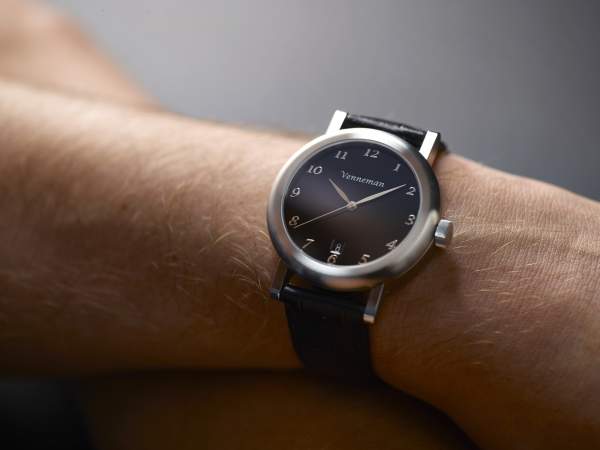 Manfred+Cracco
Philip Cracco, the entrepreneur behind Rodania, saw the need for a fresh new watch brand, and decided to name it Manfred+Cracco.
Manfred+Cracco currently offers eight collections of minimalist watches. They are sold at a quite affordable price point (€99-€249).
This is the Manfred+Cracco Morris: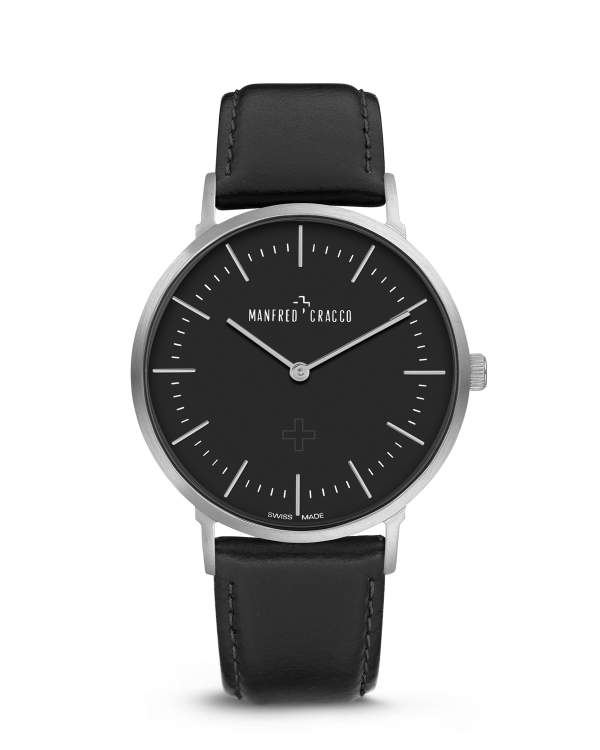 STEFFEN
The man behind RSC, designer Ronald Steffen, is also the founder of the high-end watch brand STEFFEN.
STEFFEN has so far released six collections of exquisite self-winding timepieces with prices ranging from €2000 up to €12000.
A cool feature is that the bezels are interchangeable with just a click.
The watches look very stylish and are some of my favorites on this list. Take a look at the STEFFEN Julius: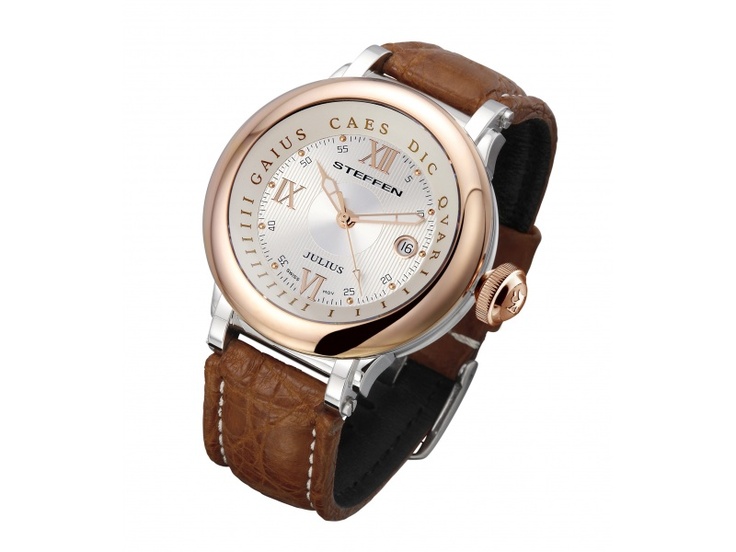 Do you know of any other Belgian watch brand? Please let me know, and I will add it to the list.
Thank you!