The small kingdom of Denmark is not all beer and smørrebrød, they make a whole lot of watches too.
With 27 Danish watch brands in total to choose from, I would be surprised if you didn't find something of your liking.
We will go over them in a minute, but first, here's the complete list of brands:
Skagen
Skagen Denmark is probably the most famous brand on the list.
It was founded in 1989 by husband and wife, Henrik and Charlotte Jorst. The goal was to create wristwatches that would bring their Danish ideals to the rest of the world – "purpose, honesty and simplicity". The couple decided to name their company and brand after Denmarks northernmost village, Skagen.
In 2012, the Jorsts sold their company to the US-based Fossil Group Inc. Skagen Denmark is now a subsidiary of Fossil with current headquarters in Richardson, Texas. The European headquarter, however, is located in Albertslund, Denmark.
The Skagen watches have a clean and minimalist design (like so many other Scandinavian brands), with prices ranging somewhere between $130 and $250.
Apart from wristwatches, Skagen also make jewelry, handbags and accessories.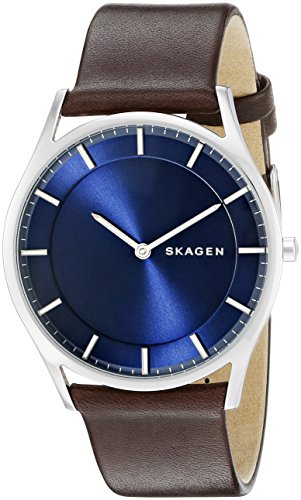 Unlike most brands, Skagen has taken steps to keep up with the advances of smartwatches.
The Skagen Connected watch combines new technology with a classic and timeless design. It can sync with your smartphone and give you notifications, track activities, and monitor sleep. But it still looks like a beautiful dress watch. Skagen calls it a Hybrid Smartwatch.
Bering
Bering Time first came to life after Danish businessman and adventurer Rene Kaerskov visited the North Pole in 2008. Inspired by the experience, he decided to create a watch brand that combined Danish minimalist design with the cool and pure beauty of the Arctic.
The brand name Bering is named after the Danish explorer Vitus Bering who was the first to sail across the clear sea between the Asian and North American continents. This part of the sea is now called the Bering Strait.
Although Bering Time Inc. is headquartered in Inglewood, California, I still count Bering as a Danish watch brand because Kaerskov, and his two business partners, are all Danes. At WhichWatch.org we are generous…. 🙂
Bering uses surgical steel, ceramics, and sapphire crystal to create analog wristwatches that are supposed to stand the test of time.
The sleek design on many of their timepieces reminds me of Skagen Denmark. What do you think?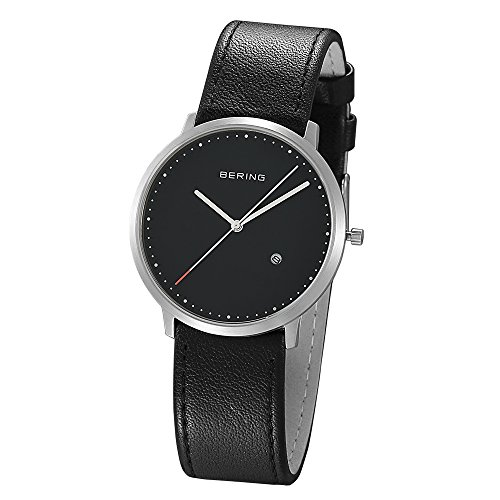 Georg Jensen
Georg Jensen A/S was founded by silversmith Georg Jensen in 1904 in Copenhagen, Denmark. After a couple of changes in ownership, Georg Jensen is since 2012 owned by Investcorp. Headquarters is located in Frederiksberg, Denmark.
Although the company's primary focus is on silverware, they also make men's and ladies wristwatches.
The watches are designed in Denmark but made in Switzerland. Prices are high; the cheapest quartz models cost around $800, and the most expensive automatic chronograph is in the region of $12k-$15k. Needless to say, the overall quality is high.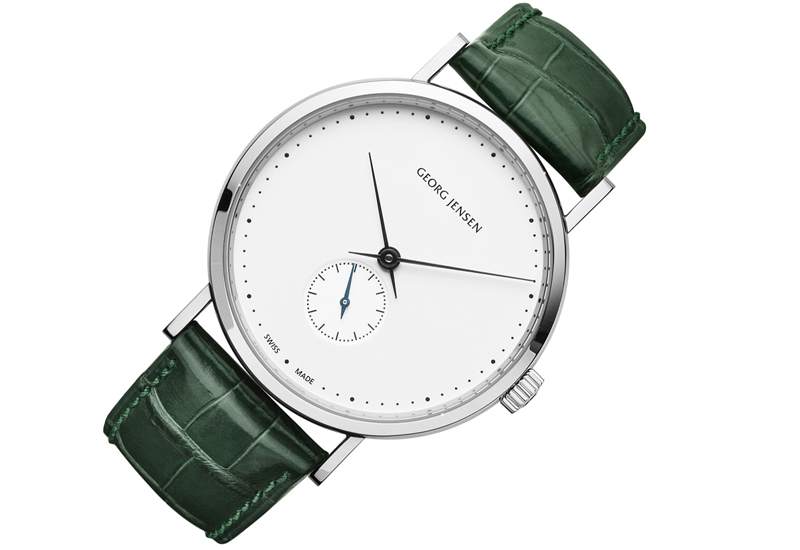 Jacob Jensen
Another brand with the Jensen surname, but otherwise unrelated to Georg Jensen, is Jacob Jensen.
Danish industrial designer Jacob Jensen started doing design work for clients in 1958. In the late 1970s, his son Timothy Jacob Jensen became an apprentice in his father's business.
Together they created two iconic wristwatches in 1985, model 510 and 520 – the first products to bear the Jacob Jensen brand.
Timothy Jacob took over the leadership in 1990, and he has continued to operate both sides of the business; doing design work for external clients, and releasing products under their own brand.
Jacob Jensen is all about minimalist design. By using pure lines and simple shapes, they have created some beautiful timepieces.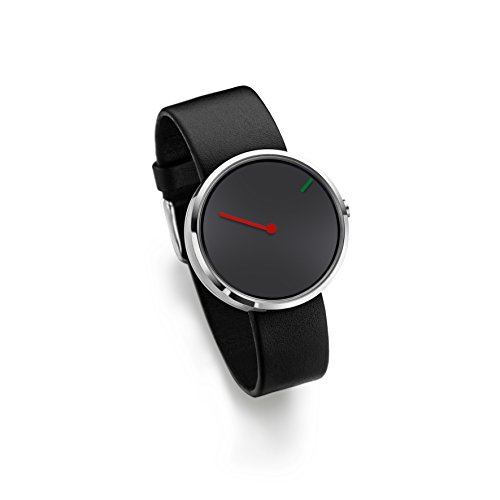 Bulbul
The newly started (2013) brand Bulbul Watches was named after the nomadic bird Bulbul.
Bulbul makes minimalist wristwatches with a fresh and modern look.
They are currently selling three lines of wristwatches – Pebble, Facette, and Ore – and a fourth model, Oblong, is available on Kickstarter.
The first model that was launched was the asymmetric Bulbul Pebble: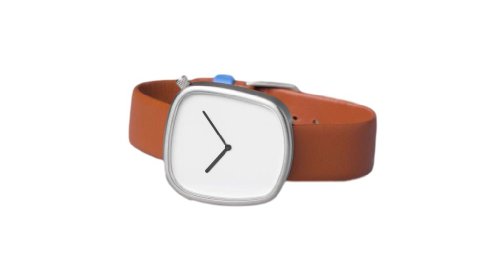 Urban Jürgensen
Urban Jürgensen is one of the oldest still active watch companies in the world. It was founded in Copenhagen in 1773 by Urban Jürgensen.
After a hundred years of a few non-Danish owners, Urban Jürgensen was acquired by a group of Danish investors in 2014 to once again make it a Danish watch brand.
The watches are made in Switzerland to a very high standard.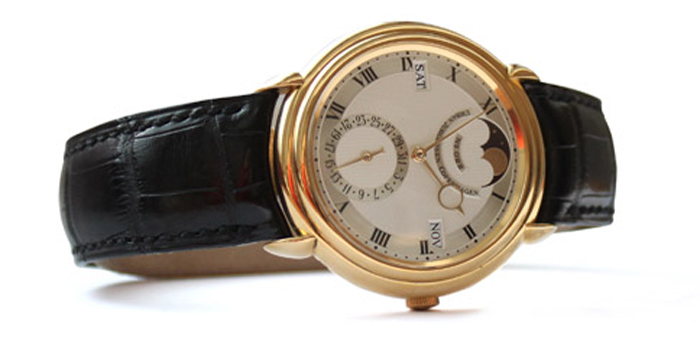 Arne Jacobsen
Wristwatches bearing the Arne Jacobsen brand were produced and released in 1971 after the legendary architect and designer Arne Jacobsen had passed away. The iconic designs of the wristwatches were based on the clocks on Arne Jacobsen's buildings. Simplistic and elegant.
Arne Jacobsen is owned by Copenhagen Watch Group A/S, but was until just recently owned by the Rosendahl Design Group.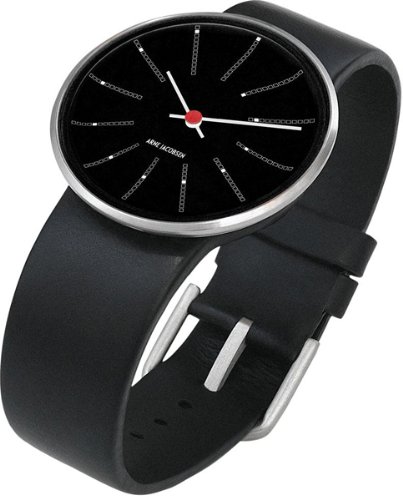 Johan Eric
It's hard to find information about Johan Eric Denmark. Their website has a blank About page, and a bit of googling doesn't tell you much either.
But it's seems to be a newly started brand that makes slim and modern-looking timepieces. Prices are affordable.
In the US they are represented by the Gevril Group.
Here's a Johan Eric watch I found on Amazon that looks good: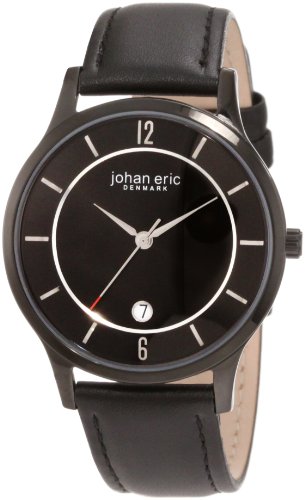 Obaku
Strictly speaking, Obaku Denmark is not a Danish brand. The team behind it are Danish, but it's owned by a Hong Kong company. But since they claim that the brand is Danish, I will give them the benefit of the doubt.
Obaku is named after a form of the Zen philosophy called Ōbaku, which is about living in the moment.
Obaku makes a wide and diverse range of dress watches for both men and women with prices around $150-$250.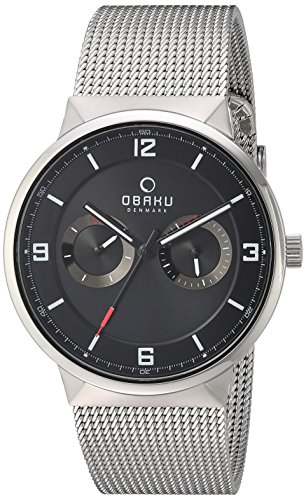 Danish Design
Danish Design was launched in 1988 to meet the rising demand for simplistic and modern wristwatches. Today, Danish Design watches are being sold worldwide.
DD makes a very wide range of minimalist (what a surprise!) and timeless men's and women's wristwatches, as well as titanium jewelry.
Prices for the watches are usually around $100-$250.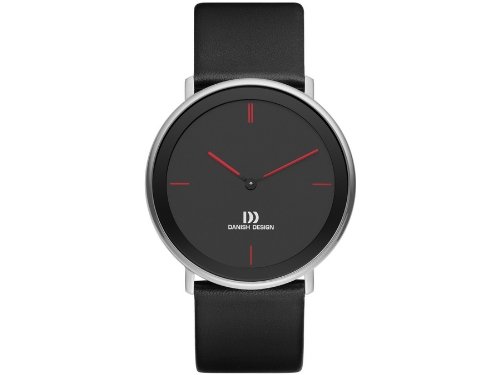 Nexo Denmark
Nexo Denmark is the brainchild of the married couple Marie and Martin Heidemand. The brand is named after the small town of Nexø on the island of Bornholm, where Mr and Mrs Heidemand reside.
Inspired by Bornholm, Nexo Denmark makes both typical Danish minimalist watches and more colorful and daring timepieces, like the Black S – Green: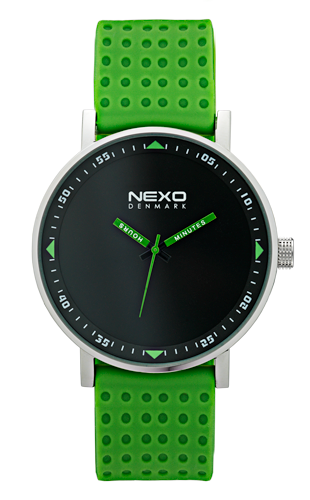 About Vintage
About Vintage ApS was started in 2014, and is now based in Frederiksberg, Denmark.
As the name implies, the analog wristwatches have a clean and very elegant vintage look. Straps are made from either leather or stainless steel mesh.
About Vintage exclusively makes automatic watches and quartz chronographs for men, and prices are somewhere around $350-$600.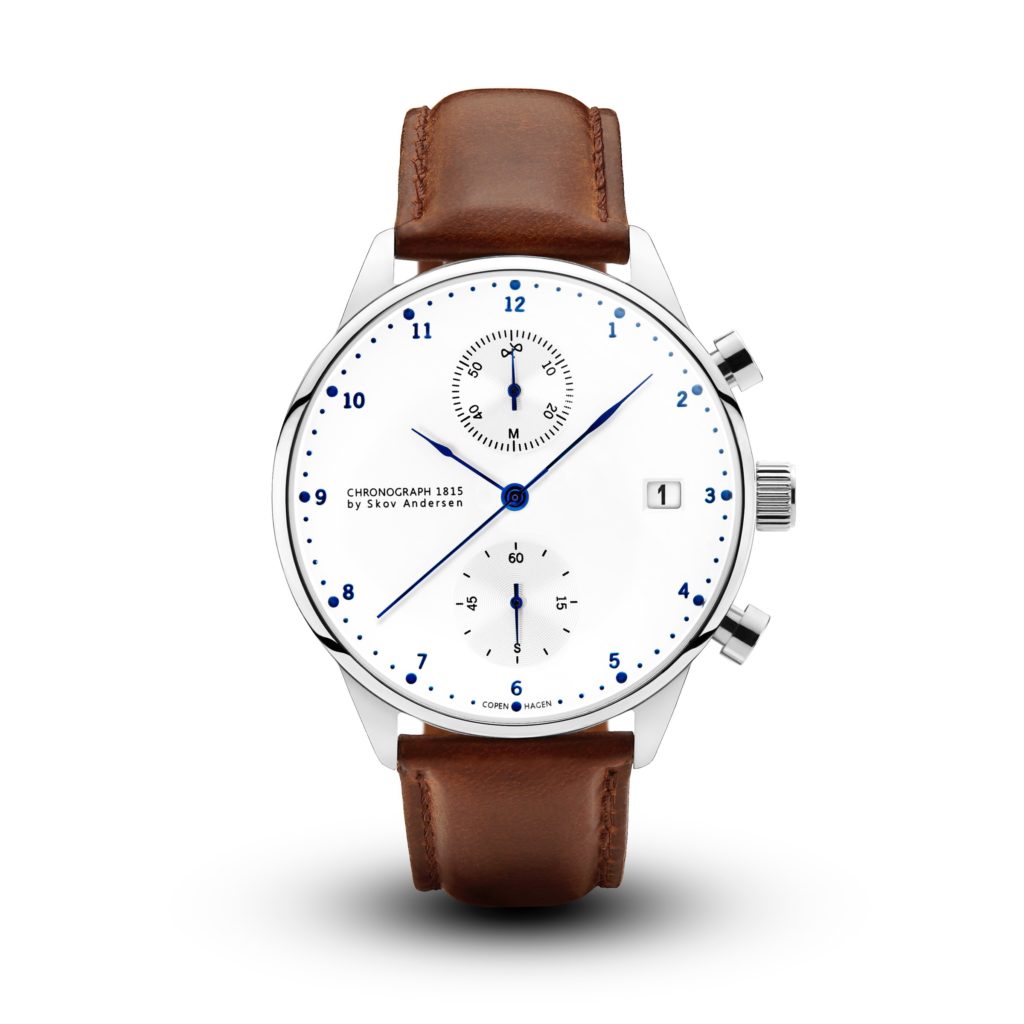 Sebastian Frost
Sebastian Frost is a jewelry and watch brand that was founded by goldsmith Sebastian Frost in 1999.
Like Nexo Denmark, Sebastian Frost is also based on the island of Bornholm, but not in the same town. SF resides in the little fishing village of Listed.
The first line of wristwatches was launched in 2009, and the design is typically Danish. Clean, simple and minimalist.
To buy a Sebastian Frost timepiece, expect your wallet to become $350-$600 lighter.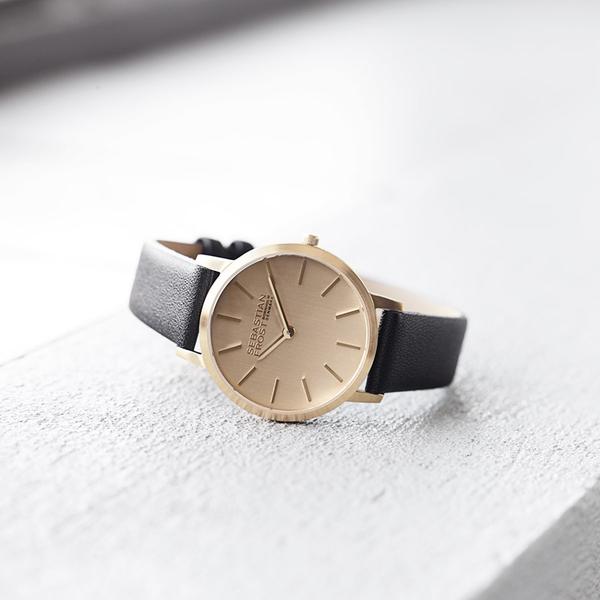 REC
Finally a Danish brand that tries to be different!
REC Watches ApS was founded in 2014 by two petrolheads and watch aficionados, Christian Mygh and Jonathan Kamstrup. They wanted to combine their two passions into something affordable, interesting and different. The result was REC.
REC – which is short for Recover – Recycle – Reclaim – salvages classic cars and makes watches from the recycled materials. What's even cooler is that each timepiece is completely unique. Although watches can be identical "under the hood", they are different on the outside.
They have four lines of wristwatches. P-51, which is made from 1960's Ford Mustangs, and Mark I, Cooper, and Minimalist, that are made from Mini Coopers.
According to their website, they are currently working on a Porsche 911 watch (which reminds me of the Norwegian brand Cursus Victus).
The three P51 models: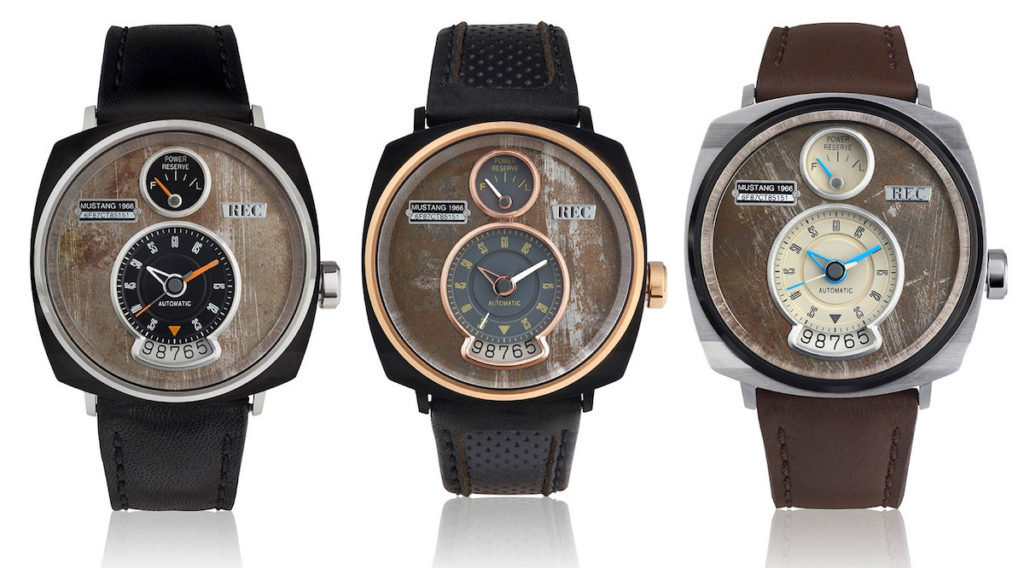 Kanske
Kanske Denmark was founded in 2014 by designers and childhood friends Arne Leivsgard and Dann Thorleifsson in Copenhagen.
Kanske is a Danish word that means maybe, perhaps, or might happen. The choice of name is a little weird, but according to their About page, it's supposedly about "imagination and timeless adventure". Hmm… I'm not convinced.
Kanske makes stylish and elegant men's and ladies wristwatches, clearly inspired by Scandinavian minimalism.
All of their models use Swiss Ronda movements.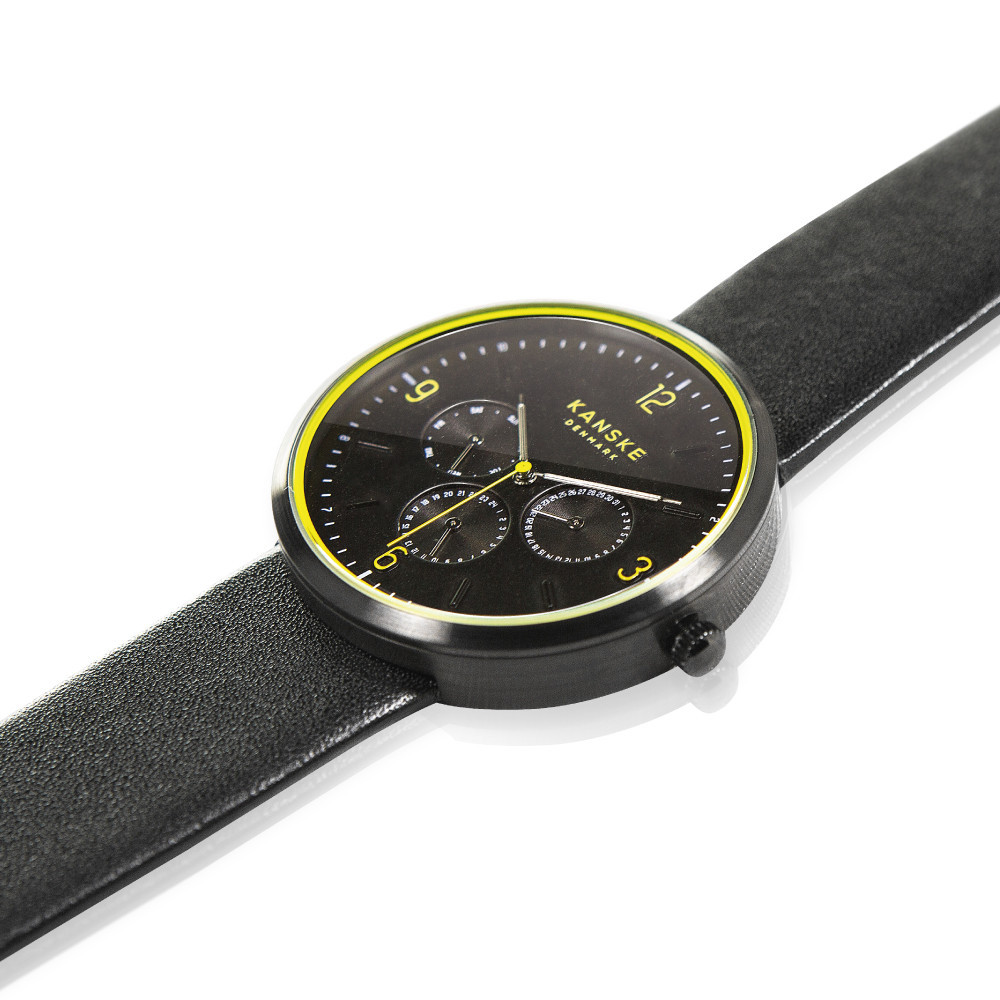 Ole Mathiesen
The history of Ole Mathiesen started in 1845 when Carl Matthæi and J.P. Christensen founded a watch company in Copenhagen. The Mathiesen family acquired the company in 1919, and has since then been making high-quality timepieces in three generations.
Ole Mathiesen only makes one model, the Royal Marine. It's an expensive men's wristwatch with an automatic movement, sapphire crystal, and a black leather strap. A Royal Marine timepiece will cost you up to around $1500.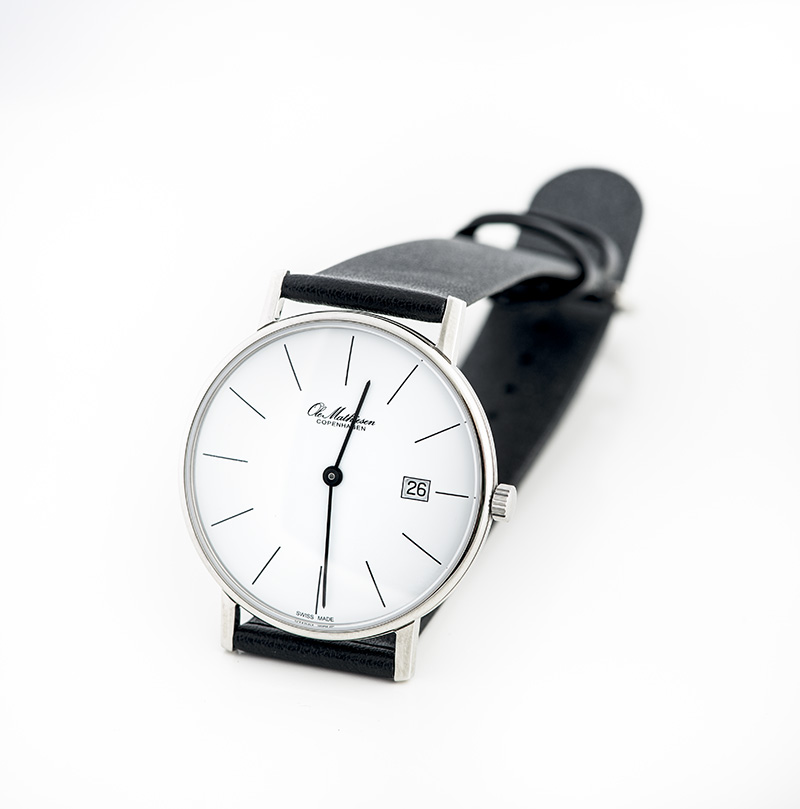 In 2015, they also started making jewelry under their own brand.
Ole Mathiesen's business actually has two legs to stand on, because they also sell and service a long list of high-end watch brands (such as Patek Philippe) from their two stores in Copenhagen.
Manniche
Manniche Timepieces was founded by David Manniche in 2013 when he designed the first model, the very large (45 mm) CPH-ST1. The goal was to create a minimalist but yet masculine timepiece.
It features an automatic movement and a stainless steel case, and is available in two limited editions (50 pieces each); Black and White. Prices are high.
Now a second model, equipped with a quartz movement, is about to hit the market; the smaller (42 mm) and cheaper CPH ST-Q.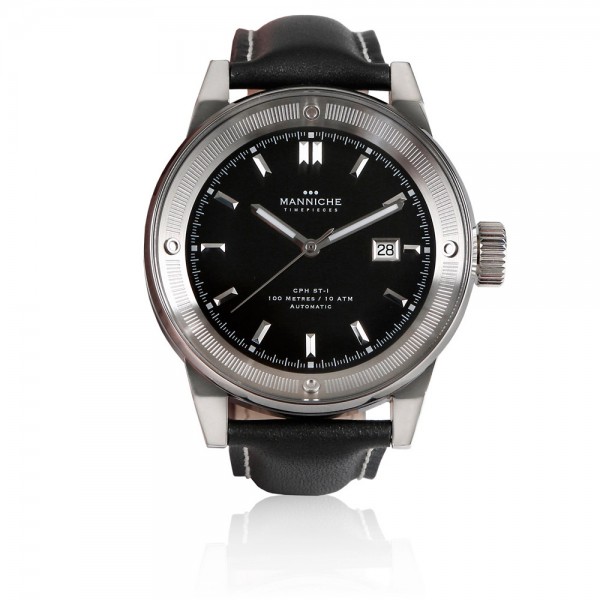 Norlite
In 2015, two Danish watch aficionados decided to launch a new watch brand. And so Norlite Denmark was born.
Based in Roskilde, only one model – NOR1501 – has yet been released. However, to suit both men and women, it's made available in 20 different configurations by varying the hour markers and the color of dials and straps.
The NOR1501 is yet another minimalist timepiece with lots of similar models on the market (for example the Swedish brand Daniel Wellington).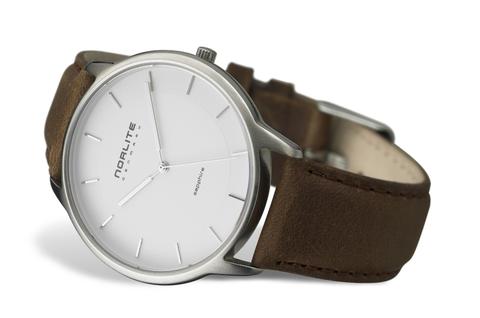 Leikr
Off to something completely different. GPS sports watches.
Leikr – owned and operated by Acorn Projects ApS, a company based in Glostrup, Denmark – was launched in 2013 through a campaign on Kickstarter.
The team behind Leikr is comprised of people from the electronics and mobile phone industry with a passion for endurance training. They have created an advanced GPS sports watch (Leikr LKR-1) that is perfect to use when running, cycling, biking, or swimming.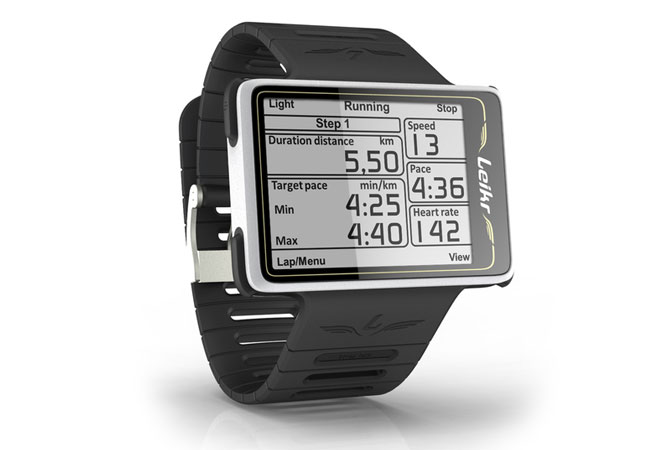 Vejrhøj
Vejrhøj is an interesting and exciting brand. Why? Because they make watches in wood and stainless steel. Yes that's right!
Vejrhøj has created two collections of wooden wristwatches – Nautic and Elements – where Elements are almost entirely made of zebra and oak wood, while the more stylish Nautic uses a combination of steel and wood.
Young entrepreneur Janus Aarup created the first watch, Elements, in 2013. The following year, Janus collaborated with designer Bo Bonfils to create a more stylish and professional looking timepiece, the Nautic.
It was funded through Kickstarter (just like so many other watch projects).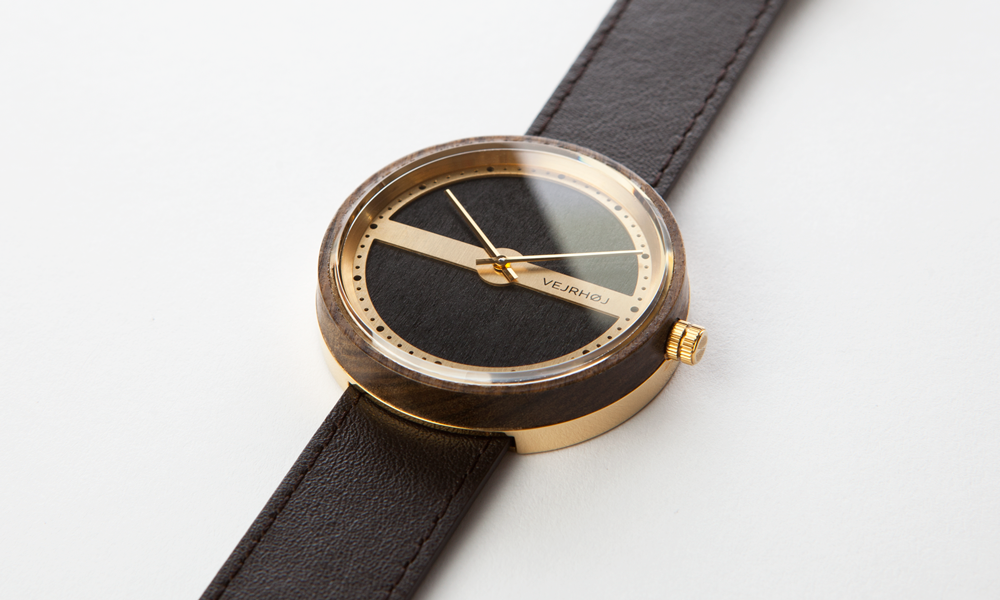 Copha
Based in Copenhagen, Copha Watches has provided the world with a wide range of mass produced wristwatches since 2004.
Prices are in the region of $100-$150. For that kind of money you get an ordinary design, a Japanese quartz movement, mineral glass, and a stainless steel case. Not impressed!
Copha's slogan is "Whatever makes you tick". Well, the Copha brand doesn't make me tick, sorry.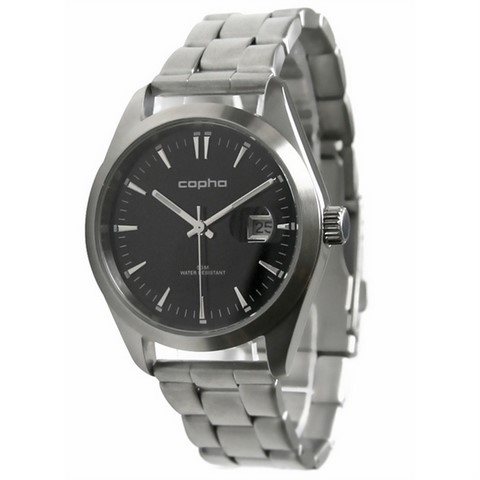 Linde Werdelin
Linde Werdelin is one of those brands that aren't entirely Danish. The two founders, Morten Linde and Jorn Werdelin, are Danish but the brand is headquartered in London, England, and the watches are manufactured in Switzerland.
Founded in 2002, Linde Werdelin makes two types of products; digital skiing and diving instruments, and mechanical high-end wristwatches.
Two series of watches currently exist in the line of products; Oktopus and Spido.
As a sign of the great quality and performance of Linde Werdelin watches, LW received the honor to create a custom watch for an elite military unit, the Danish Frogman Corps. Based on the Oktopus series, they developed a durable high-performance timepiece with a case made from titanium and ceramic (in the image below).
Only a select group of brands are good enough to be suitable for tactical and military tasks.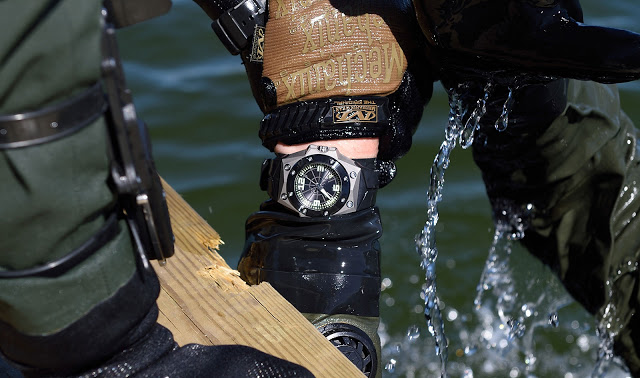 Andersen Genève
Master watchmaker Svend Andersen started his career as an independent watchmaker in the late 1970s after having worked for a couple of Swiss companies for 15 years, including 9 years at Patek Philippe.
He named his company Andersen Genève, and he has since then created unique and artistic high-end timepieces for watch collectors. He is very well respected in the industry (although he also makes pornographic watches!).
Even though his business is based in Switzerland, I just had to include him in this list. He is Danish after all.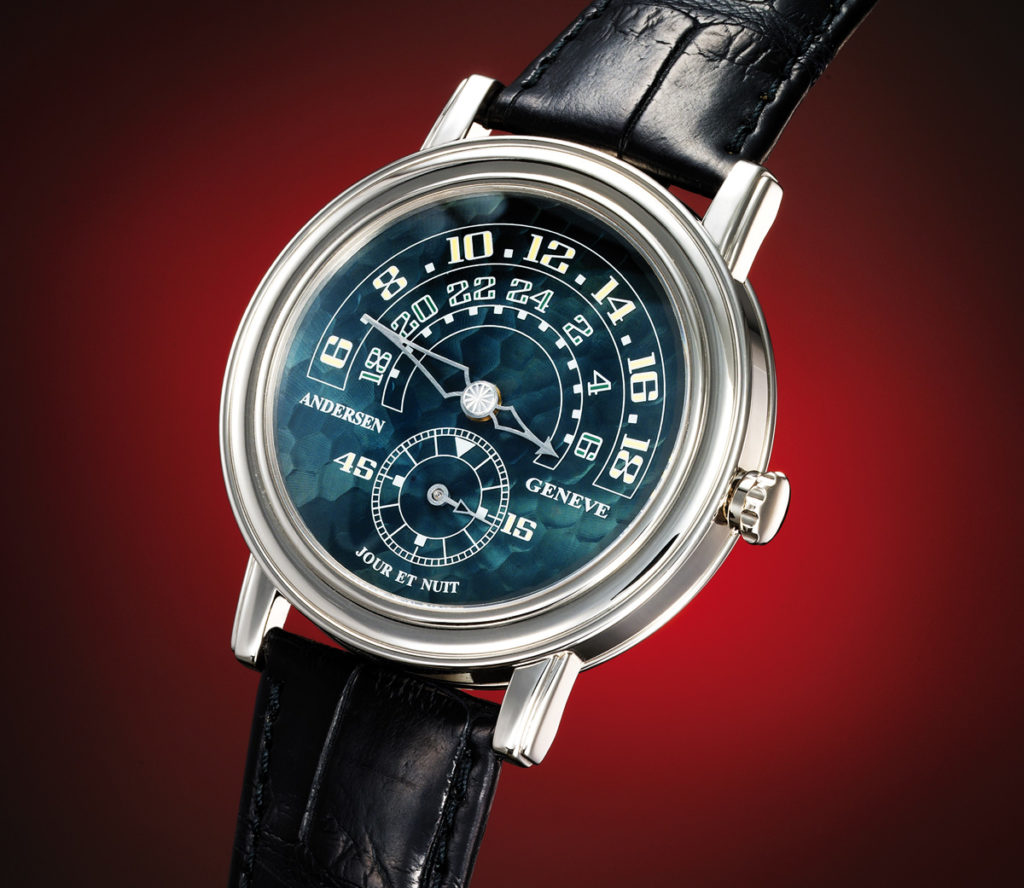 J&M Denmark
Childhood friends Jonas Janjooa and Peter Mørup founded J&M Denmark ApS in 2013. They wanted to create affordable watches with a clean and classic design.
J&M have expanded rapidly in a few short years, and now offers a wide range of analog timepieces with a minimalist design. The available models have different dials and straps, but they all have one unifying detail. A red second hand.
To get your hand on a J&M watch, you have to separate $150-$300 from your overfull wallet.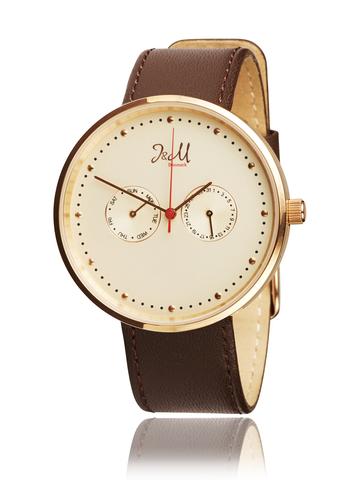 Zoi
Zoi Denmark is the third Bornholm-based watch brand we have discovered. It's a newly started family business, focused on making unique and fashionable wristwatches for women, at an affordable price point.
Zoi Denmark currently have two collections on the market; Zoi Mille and Zoi Z. Each collection exist in two color combinations, Rosegold/Black and Silver/Black.
This is Zoi Mille in Rosegold/Black: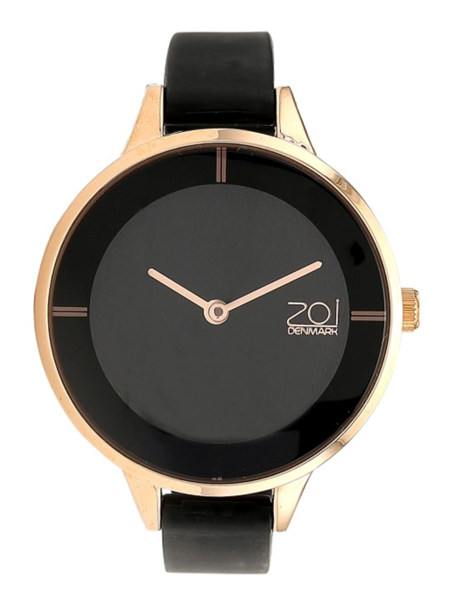 LLarsen
Founded in 2012 and based in the town of Svendborg (on the island of Funen), Lars Larsen Watches ApS, designs and assembles their watches in Denmark.
LLarsen makes affordable watches for both men and women, with prices ranging from $119 up to $939.
The watches have a classic Danish design – minimalist and simple – and all of them are equipped with scratch-resistant sapphire crystal.
Here's the LLarsen Luka, a thin unisex watch in rose gold: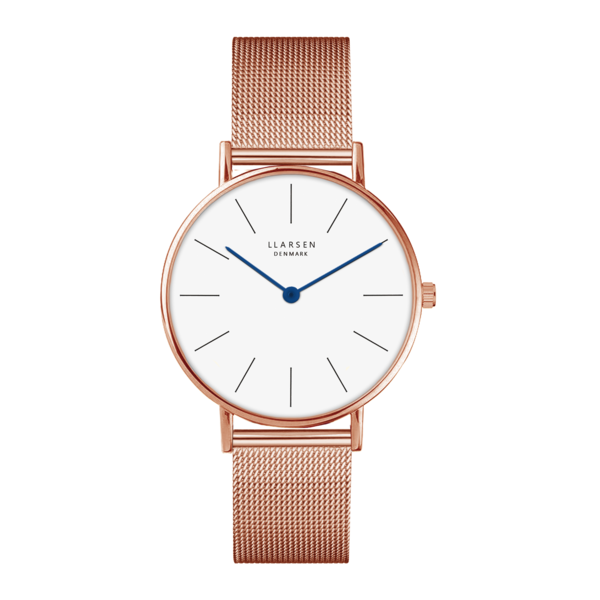 Larsen & Eriksen
Larsen & Eriksen is based in the capital of Denmark, Copenhagen, and was founded in 2015 by two lifelong friends, Jeppe Larsen and Magnus Eriksen.
There is only one collection so far – Absalon. But it's available in nine different color combinations, and in two sizes; 41 mm and 37 mm.
'The design is clean and timeless, but with a fun twist to it. The dial looks like the side of bicycle wheel. Hardly a coincidence, as the two founders and designers have a love for cycling.
Price is $137.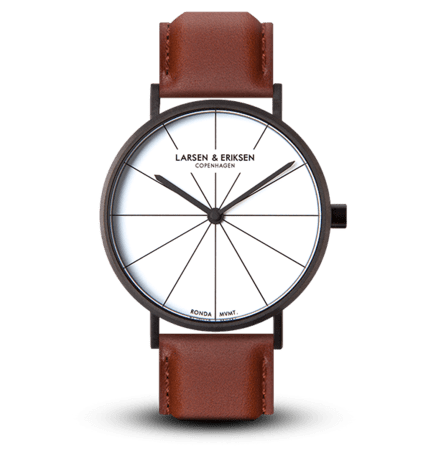 If you know of any other Danish watch brand, please let us know. I will add it to the list.