When I think of New Zealand, the first thing that comes to mind aren't watches. It's rugby, and dramatic Lord of the Rings scenery.
But the land of the Kiwis do offer a few timepieces (like in Finland and Scotland). There are currently four New Zealand watch brands just waiting to be explored.
Magrette
Magrette Timepieces was founded in Auckland in 2006 by passionate watch collector Dion Wynyard McAsey. His vision was to create a brand influenced by yachting and a mysterious older world.
Magrette only makes limited editions (500 pieces) of robust high-quality timepieces. All models are analog and have sapphire crystal and automatic mechanical movements. Considering that a typical Magrette watch costs around $575, the value for money is huge.
As far as design goes, it makes me think of Panerai (the former Italian brand that's crossed the border and become Swiss).
If you want to lay your hands on a Magrette timepiece, this Vantage Bronze watch is the only model that's currently for sale on Amazon: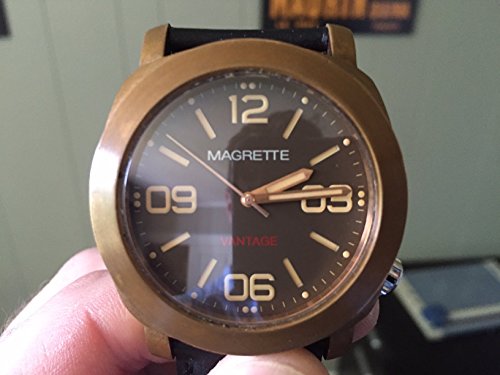 Haka
The Haka clothing brand was launched in Auckland in 2006. The goal was to merge the world of sports (rugby in particular) with Maori symbolism (like the famous Haka).
Haka has since expanded operations into other segments, such as footwear and watches. Haka New Zealand Ltd was started to take care of the watch business.
They are currently selling nine models for men and six models for women. Most models have a sporty look and price tags in the $100 – $160 range. Considering that you only get 30m water resistance, an ordinary design, and otherwise unclear specifications, I think the value for money is poor.
The watches look like they've been mass produced in China, but here's one of the better-looking models: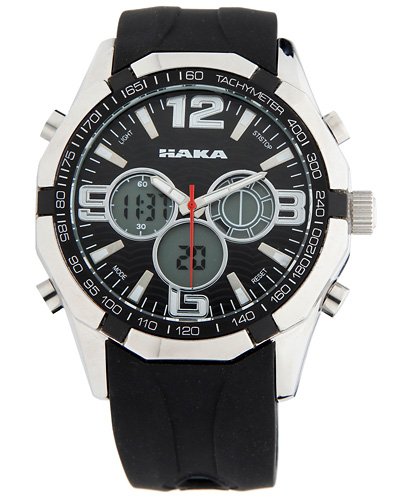 Roys Road
New microbrand Roys Road was established in 2015 in Plimmerton, New Zealand with an idea of creating modern and simplistic watches. Founding souls were three friends and a bitch named Jade (a Staffordshire terrier I might add).
Funding was raised through this Kickstarter campaign.
All six models (actually one model in six different color variations) have a Japanese Miyota movement, a 40 mm dial, and a leather strap. Water resistance is only 3 atm, so don't go deep sea diving!
The watches are designed and developed in Plimmerton, but manufacturing takes place overseas.
Although this type of minimalist design is very common nowadays, it's still a very elegant and sleek dress watch.
Price for a Roys Road timepiece is $220 NZD.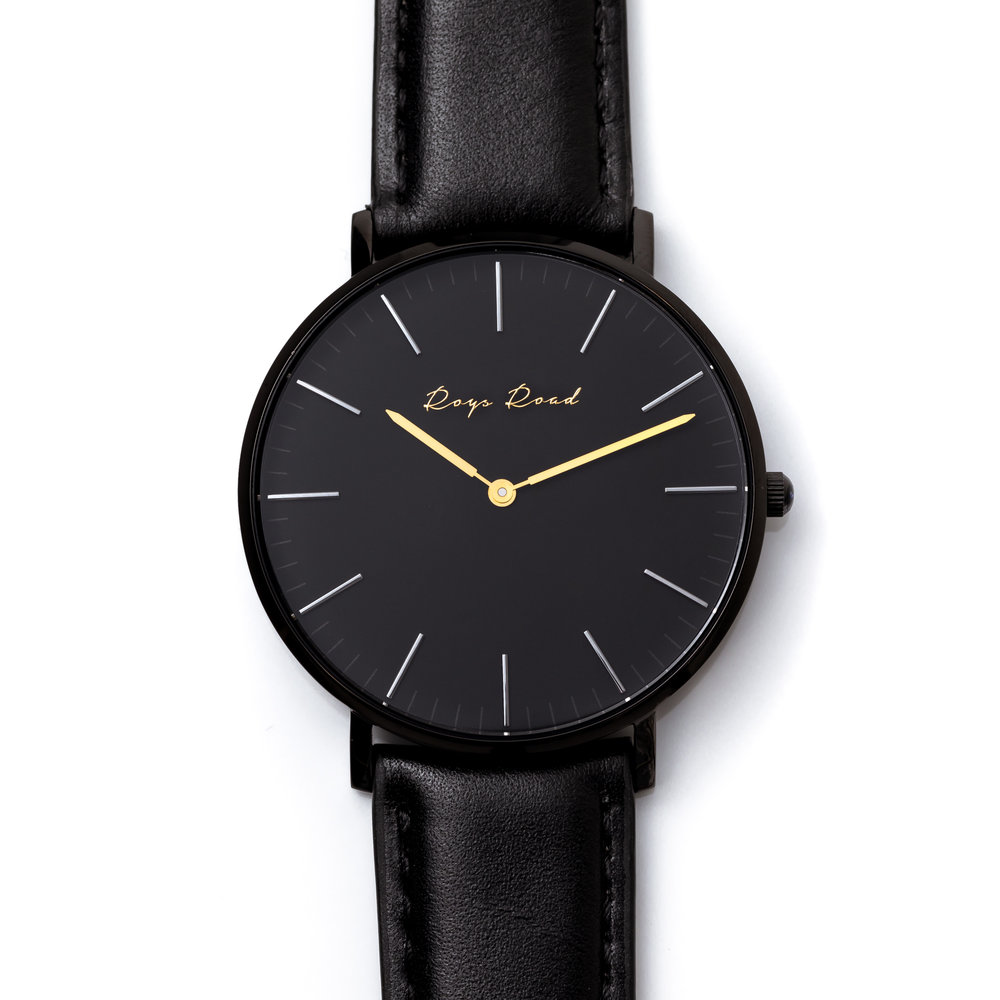 Olympic
Olympic Swiss Watches Ltd was founded in Auckland in 1972 (as Olympic Swiss Ltd).
Olympic has continuously strived to make high-quality watches at affordable prices. Stainless steel cases, Ronda movements, analog dials, and water resistance from 30m up to 200m, are features to expect when purchasing an Olympic timepiece.
Olympic makes watches for men, women, kids, and nurses (!), and they even have two pocket watches in their product line-up. Prices are usually somewhere between $100 and $400.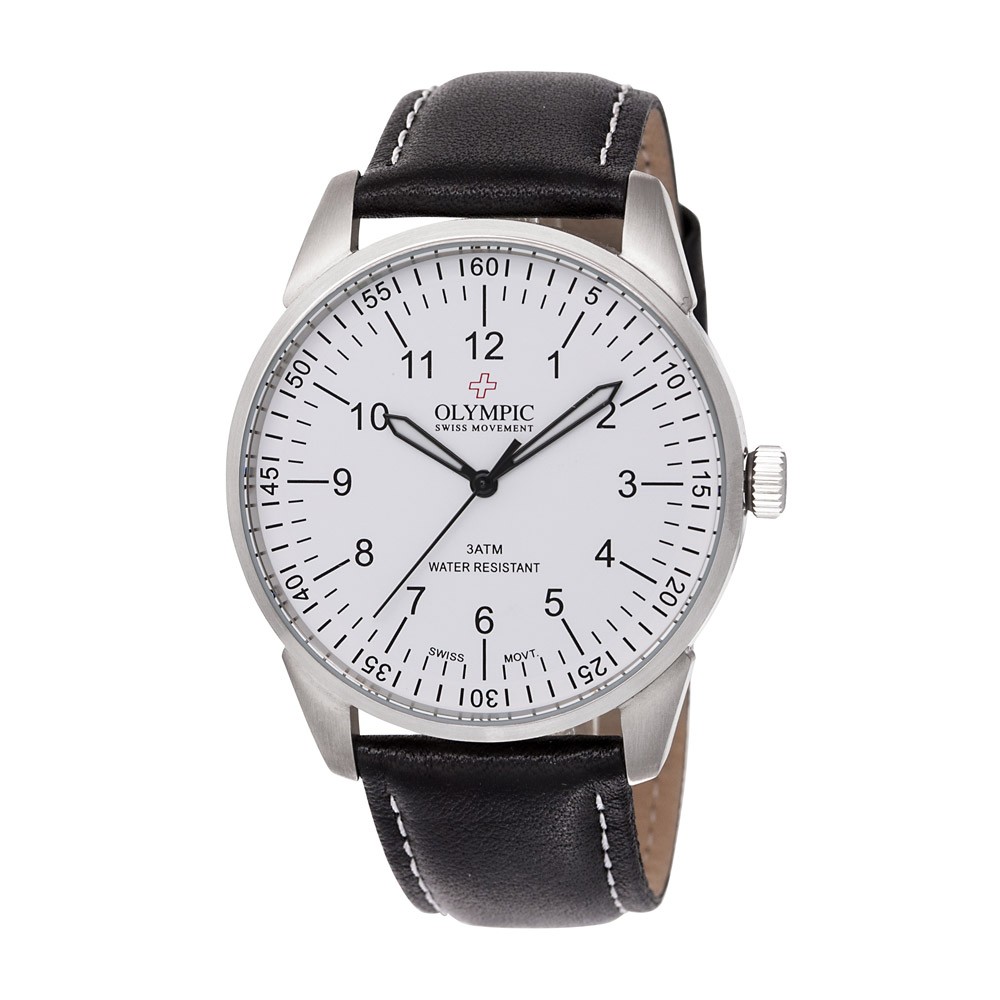 If you know of any other New Zealand watch brand, please let us know, and we will add it to this post.